whats new at kavaliro?
Despite all of the challenges we've faced with the COVID-19 pandemic, we are thankful that our team has remained strong, healthy, and able to serve you throughout this year. 2020 has truly been a year like no other and we hope you and your family have been staying healthy and in good spirits as well.
Today, we share some good news and updates from Q4 here at Kavaliro.
---
TOP BLOGS
---
2020 HAPPENINGS

Kavaliro's 10th anniversary!
We celebrated our 10th Anniversary back in August! Members from all Kavaliro branches gathered virtually to celebrate the special occasion.
We hosted our first ever "Virtual Gala" which included a guest performance by freestyle rap group, Free Daps, a trip down memory lane, and sentimental speeches shared by some of our veteran team members.

KAVALIRO
CPQ & BILLING
We are proud to announce the launch of Kavaliro CPQ & Billing Implementation and Advisory Services division. Leveraging our years of experience as a key Billing systems partner, we are now poised and excited to bring Quote to Cash solutions geared around Salesforce CPQ & Billing.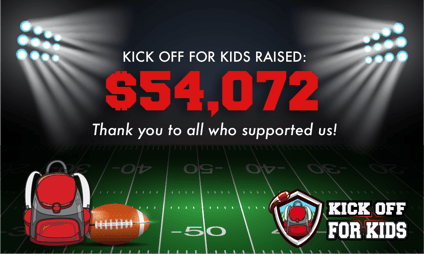 8th annual kick off for kids event
Kick Off For Kids hosted the 8th successful event this year! Despite the concerns caused by the pandemic, we were able to surpass our goal and raised a total of $54,072 to support and feed the children of Central Florida Public Schools. 🎉
Kick Off For Kids also received a makeover including a brand new logo and a cool new website. Check it out at: www.kickoffforkidsorlando.com
---

Guest speaker series:
Youtube playlist available now
The COVID-19 virus has affected the people of this world physically, financially, mentally, and emotionally. Kavaliro wanted to find a way to help our team members take their minds off for the pandemic and alleviate some of the stress, so we began inviting guest speakers to our weekly meetings and they quickly became a hit with our internal team.
From Miss America 2004, Ericka Dunlap, to UCF Basketball Coach, Johnny Dawkins, the guests would join us and speak on various relevant topics. We began sharing these videos on social media and we've realized that our audience has found these videos to be encouraging and valuable. We put together a playlist on YouTube to help you find all of our "Guest Speaker Series" videos in one place. We hope you take the time to watch some of these and that they make a positive impact on your life!
Link to playlist: Kavaliro Guest Speaker Series
---

NEW JOBS AVAILABLE!
New jobs are constantly being added on our website! Browse some of our recent listings by clicking below.
Have you seen Kavaliro in the news?
Stay up-to-date with the latest news from Kavaliro on TV and online! Kavaliro has consistently been a source for hiring and employment trends this quarter, landing multiple segments on Orlando's FOX 35 WOFL. Kavaliro's expert commentary can also be found on national outlets such as BusinessNewsDaily and ZipRecruter.com. Check out a few local TV segments and articles below!
Online
TV
Kick Off For Kids- Greg Pearlman Board Chairman spoke on FOX 35 WOFL about the upcoming Kick Off For Kids event, that Kavaliro was the Title Sponsor of.
How To Get Recognized At Work- Louis Douglas speaks with FOX 35 WOFL about thinking outside the box on getting your next raise.