We are half way into 2020, and our idea of "normal" has completely changed. The COVID-19 pandemic has forced thousands of companies to switch to a remote-work model. Now that things are slowly getting back to "normal" in many states, companies are preparing to welcome back employees into the office. Today, we are sharing just a few essential tips that can help you and your teams make a safe and effective return back to the office.
Enforce a Mask Policy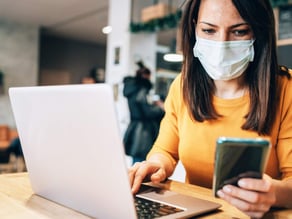 A study conducted by researches at Texas A&M University found that not wearing a mask dramatically increases the chances of a person being infected by the coronavirus. We've learned that wearing a mask can reduce COVID-19 by 85%! It is best to wear a face mask, even if you think you are healthy, because a significant portion of people who have COVID-19 show NO symptoms. Enforcing a mandatory mask policy at the office can be a determining factor in the success of the return back to work.
Change the layout of your Office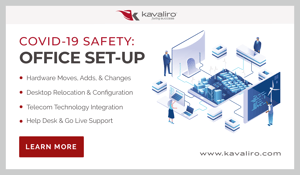 Along with frequent hand-washing, masks, and a healthy lifestyle, social distancing is one of your best bets when trying to avoid COVID-19. The goal of social distancing is to limit exposure by reducing face-to-face contact, especially in an enclosed space like an office. Kavaliro's PSD can actually help you optimize your office space set-up for a safe return. We can assist with hardware moves and changes, integrate telecom technology, and even adjust desktop configurations to ensure that everyone keeps a safe distance.
Create a "Back to Work" Schedule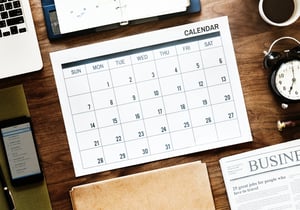 Making the transition back to the office should be done slowly. With the severity and contagiousness of COVID-19, it can be dangerous to have everyone return all at once. Although we are all eager to leave home and get back to our comfy desks', rushing the team back into the office without proper preparation is a big no-no. Having a rotating schedule, where set groups are chosen to return on specific days/times, is a great way to reduce the risk of spreading the virus by lessening the crowd in the office.
Use Technology to Your Advantage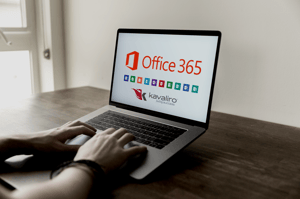 Having to work-remotely has been eye opening for a lot of companies. A lot of us weren't aware of how well we can function as a team without being in an office. We can thank the technology and software made available to us in our modern world. If your team is ready to make a return back to the office, do not leave some of the programs you picked up during quarantine behind. A lot of these tools can still be used in the office and can help the team operate within a safe distance. Instead of having everyone gather in a conference room for the usual weekly meeting, pull out your Microsoft Teams and host a video call. We can all be in the same place, separately. Kavaliro Managed IT Services can actually help you set-up Cloud Sharing Networks or integrate Microsoft Suites to help you and your team stay connected.
---
While these tips can help reduce the spread of COVID-19 amongst your team, we still encourage you to be extra cautious when making the transition back into the office. A healthy team is a productive team!