Kavaliro trough 2019
The end of this 2019 is rapidly approaching and after some reflection, it is clear that Kavaliro has accomplished some big things in this decade! We will be celebrating our 10th year anniversary in 2020 and couldn't be more excited for what's to come! 🎉
We are unbelievably proud of both ours and your achievements and we are certainly looking forward to a fresh beginning in 2020! In case you've missed some of Kavaliro's 2019 highlights, check out this month's newsletter to dive right in!
---
TOP BLOGS
2019 HAPPENINGS

Kick Off For Kids RAISED BIG!
Kavaliro successfully hosts the 2019 Kick Off For Kids event where $56,792 was raised to help feed children in the Central Florida area. 🎉

KAVALIRO'S OBJ WIN!
Kavaliro Orlando was named #55 on the Orlando Business Journal's Golden 100 List! Way to go Team Kavaliro! 🏆 We are looking to winning more awards in 2020!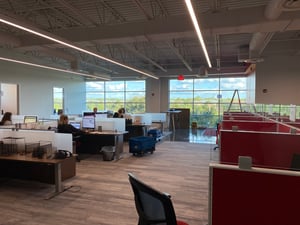 KAVALIRO CORPORATE OFFICE RELOCATED
The Kavaliro Corporate Office has moved to a new location! The team has spent the past few weeks settling in to the office and they are excited to have a new space right before the holidays.
---

10 Steps to Setting and Achieving Your Goals at Work
"Setting goals at work is an interesting balancing act. On one hand, your workplace goals must support the company mission. On the other hand, they must be your own. Otherwise, goal-setting is just a rote, check-the-box exercise."
This article outlines some great ways to help you make your work goals a reality with 10 simple steps. Let 2020 be your most productive year to date!
---

NEW JOBS AVAILABLE!
New jobs are constantly being added on our website! Browse some of our recent listings by clicking below.
---
Have you seen Kavaliro in the news?
Stay up-to-date with the latest news from Kavaliro on TV and online! Kavaliro has consistently been a source for hiring and employment trends this quarter, landing multiple segments on Orlando's FOX 35 WOFL. Kavaliro's expert commentary can also be found on national outlets such as BusinessNewsDaily and ZipRecruter.com. Check out a few local TV segments and articles below!
Online
TV
Kick Off For Kids- Greg Pearlman Board Chairman spoke on FOX 35 WOFL about the upcoming Kick Off For Kids event, that Kavaliro was the Title Sponsor of.
How To Get Recognized At Work- Louis Douglas speaks with FOX 35 WOFL about thinking outside the box on getting your next raise.