Kavaliro is proud to be listed as one of the Staffing Industry Analysts 2018 Best Staffing Firms To Work For. This award is one of the highest compliments that we can get from our staff and team.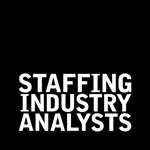 To be named to the Staffing Industry Analysts Best Staffing Firms to Work For list, companies must fill out an extensive corporate survey. After the corporate survey process employees are anonymously surveyed, and their responses determine if your company makes the list.
"It is an honor to be recognized by SIA, but the real honor is in knowing that our team thinks we are worthy of this award." Said COO Bill Peppler "It shows that we are doing something right when it comes to building both our culture and our company structure."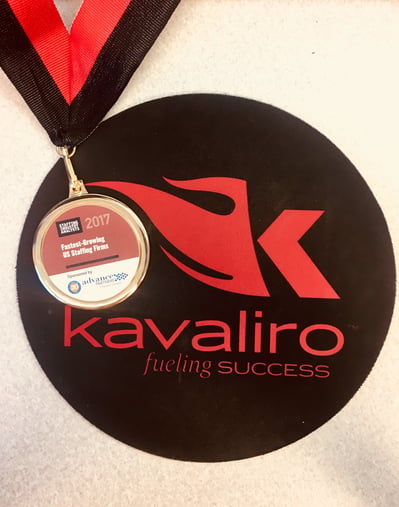 Each day we work to provide cutting edge and custom solutions to those we serve. We would not be as successful as we are had it not been for our talented staff who tirelessly work to provide the best possible candidates to our clients. Kavaliro has grown by not following the typical path and by focusing on creating tailor-made solutions for our clients.
"One of the reasons Kavaliro is one of the best places to work is the culture and the potential to grow," said HR Assistant, Leisha Samuels. "I can call any executive at any time and talk to them about both business and personal matters. I have never worked for a company where I have that kind of relationship and friendship with company leaders."
Kavaliro would not be where we are today were it not for our talented and dedicated team. We want to thank them for always pushing themselves, strengthening our culture and being a part of our strategic plan. Kavaliro would not be named one of the Staffing Industry Analysts Best Places to Work without you.