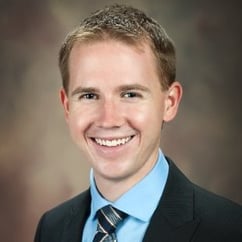 This month we are proud to recognize Kavaliro's IT Manager, Tim Arnold! Coming up this April, Tim will have been with Kavaliro for one year and has already accomplished so much with the company. Tim graduated from the University of Central Florida (Go Knights!) with a degree in marketing on the professional selling track, and is a 30 Under 30 award winner. Tim began working with Kavaliro as technical recruiter where he felt he learned to appreciate the art of recruiting great talent. He has also consistently played a major role in the advancement of technology at Kavaliro.
Tim initially began to work on finding cost saving, cross-functionality tools for Kavaliro. Whether it was bulk ordering printer toner from Amazon to save 40 percent or re-purposing items to create a high-speed, scan-to-email machine out of an old, broken scanner and an antiquated laptop, Tim has contributed to improving every area of office life. Tim's projects have saved Kavaliro significant time and money, making the CFO very happy. Tim was then able to use the savings to invest in new technologies such as Monster SeeMore, Microsoft Sharepoint, and also create custom internal software development projects.
When asked about working at Kavaliro, Tim said, "It is amazing to work with such awesome people that want everyone to succeed. The leadership team at Kavaliro really gives you freedom and flexibility with support to reach your goals. I have learned how important it is to have great and passionate leadership who keep energy high and make those extreme goals each employee has possible."
Tim has quickly become a jack of all trades and found crunching numbers to find fun facts for the upcoming website to be a new hobby within his work at Kavaliro, as he discovered that the amount of macaroni & cheese that Kavaliro has donated to local schools in the last two years would stretch over 43 miles.
Tim you are an exceptional member of our team, and we truly thank you for all of your hard work!