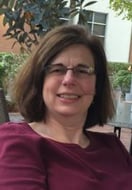 Kavaliro would like to recognize Kim Holby as the April Consultant of the Month! Kim is a Quality Analyst for a Support Center in Orlando, Florida area. She is responsible for reviewing and ensuring that the software she works on is functioning without error.
"We are incredibly lucky to have Kim as part of our team," said Regional Director, Rafael Restrepo from Kavaliro, Orlando, "not only is she easy to work with and responsive, but she also has the technical skills and attitude to get things done."
Recently Kim received high praise from our client for her thoroughness and detailed thinking in her work. She was even asked to demo a function that she has been testing for the companies CIO, who later remarked how impressed he was with Kim's work in her short time with the company.
Kim has been with Kavaliro for roughly six months and has been an asset to the Kavaliro team. When she is not working, you can find Kim reading, biking, and gardening (mainly vegetables and herbs). Before working with Kavaliro Kim spent seven years traveling the world working with a Cruise Line. She was able to visit all kinds of unique places like Spain, Finland, Estonia, and the Falkland Islands, just to name a few.
We would like to say thank you, Kim, for always representing Kavaliro so well and being an advocate for our team. You are simply a delight to work and partner with; we look forward to continuing working together in the future.
Thinking about becoming like Kim and getting in to tech? Request a free consultation, and we will be happy to talk it through with you! We know what it takes and what the job market is looking for.
Last Months Consultant of the Month: Yorleni Meza, see her article HERE!