Life moves faster every day, and each day more people are relying on their mobile device to create convenience in their life. 125 Million U.S. consumers own smartphones, and that number is predicted to rise in the coming years. With 62% of smartphone users making an online purchase in the past six months using their mobile device, its time that the IT staffing industry catches up with the smartphone trend.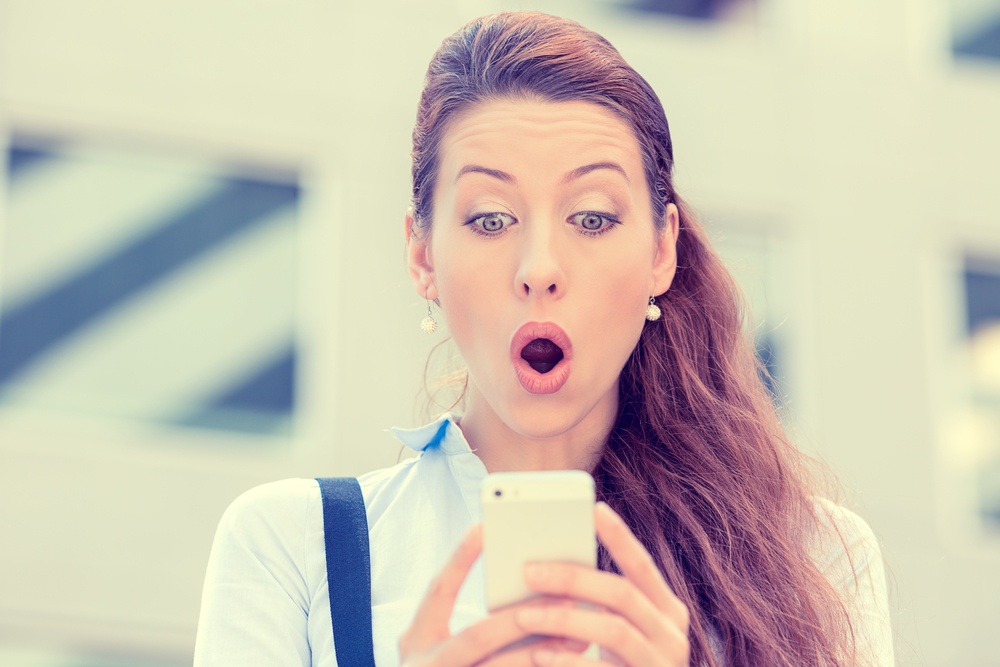 We are proud to announce that we have just launched our mobile app. We currently have an iOS application, so you can pull out your phone and start applying for jobs. There are three primary reasons we decided to create a mobile app keep reading to find out or download the Kavaliro App and see for yourself.
1. Making Applicants Lives Easier
Kavaliro's internal research shows that job applicants stop applying for jobs if it takes too long to go through the process and if the application is to complicated. We have invested some serious time into streamlining the process of applying for a job. With our new app, you are merely a few clicks away from your dream job! Speaking of dream jobs, if you need some tips on how to land that position check out Kelly Babb's Kavaliro Career Corner: How to Find Your Dream Job!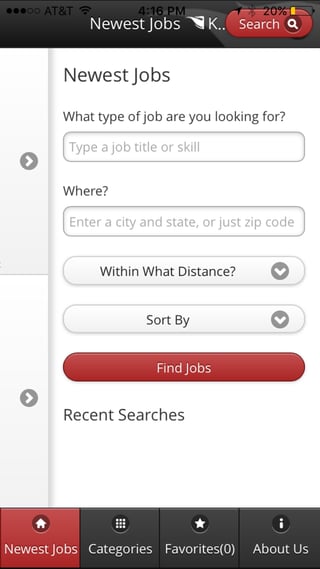 2. Keeping Applicants Up to date
Our research also showed that candidates become disheartened in their job search if they don't see new jobs when researching. We wanted to keep our job seekers in the loop when new jobs become available. We now have a feature that will send you an alert when new jobs are posted in your area or industry. Never miss applying for your perfect position again.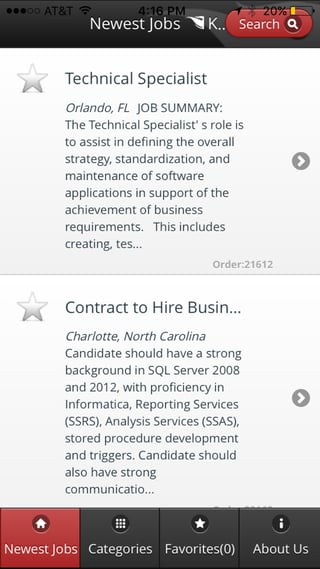 3. Helping Applicants Track Positions
You can now add jobs to our favorites section to save for later. The favorites section is an excellent way to remember what jobs you found during your lunch break that you want to apply for when you get home for the day. You can also send your favorited jobs to colleagues and friends who are looking to make a career shift.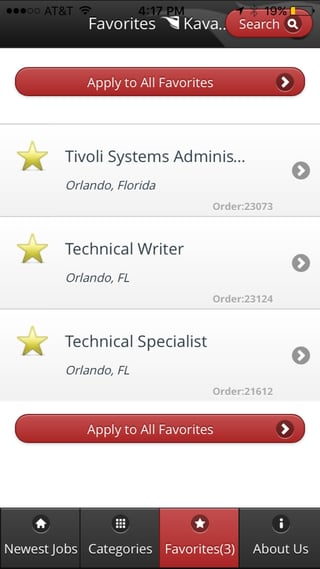 Bonus Tip:
All the Kavaliro offices can be contacted straight from the mobile app! The "About Us" section gives you direct links with the recruiters looking to fill the positions you want to apply for!