There are lots of staffing firms out there, so it can be tough to know what IT Staffing Agencies are right for your needs! So all of us at Kavaliro sat down and came up with our top five things that you need to think about before picking a firm to work with in finding a job!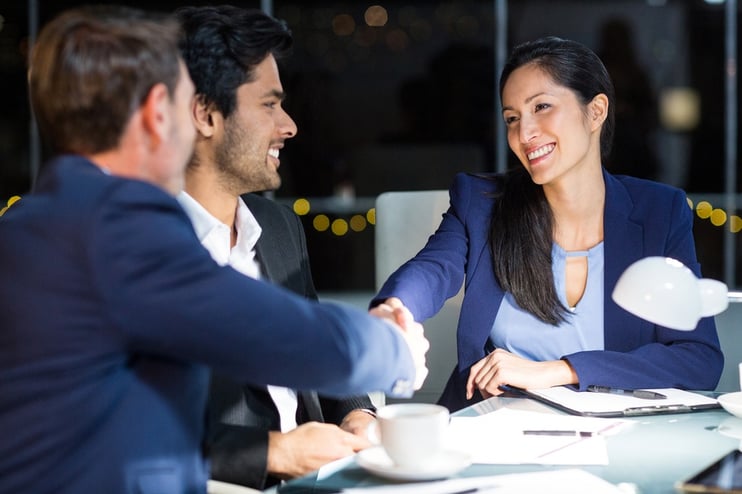 1. How many clients do they work with?
When a company has lots of clients, it means they offer a diversity of businesses for you to choose from when finding a job. With any luck, they will be able to submit you to three positions at three different companies at the same time. Having lots of clients also ensures that you can be a little bit picky when it comes to what kinds of industries you want to pursue.
2. Are they local to you?
Having a local agency may seem like a no-brainer but having a staffing firm that is local to you can make a world of difference. Being able to meet up for coffee to discuss job opportunities, or have a recruiter walk you into an interview and make introductions can be a game changer.
3. Do they have an active and passive pipeline?
This question seems like an odd one to ask. You want a job now not six months from now. The reason you should ask this question is because often, companies slow down their hiring at the end of the year. So if you happen to be looking for a job in December, there might not be a lot out there. By having a staffing firm put you in their active/ passive pipeline, it ensures that you will stay on their radar for when the job market starts opening up again.
4. Do they staff for a range of levels?
Does the firm offer both junior level and senior level positions? If a firm's job postings tend to be a little more senior and you are a junior candidate it may not be the best idea to work with that company. An executive staffing firm is not a great place for junior candidates to go looking for a job, so be sure to do a little research. We recommend checking your local Business Journal, finding top ranking companies is a great place to start your search.
5. Do they want to meet you?
If a recruiter would like to meet you, that is a sign that they are a good firm. Often bigger staffing firms pass on meeting with candidates because they are working high volume over high quality. If a company takes the time to get to know you and find out more about your skill set, it is a good thing. That means that the firm wants to ensure that you end up in the right job for the right company. For advice on what not to do on a Skype Interview check out our blog, 6 Repeated Skype Interview Mistakes.
---
It is always a good idea to give recruiting agencies a call if you happen to see a job you feel qualified for and want to apply. Having a recruiter on your team can help you land the job you want. With so many IT staffing agencies out there it can be hard to pick the right one for you. Kavaliro can assist in helping you find one that fits your needs, with a free consultation.
---