We hope your 2023 has been off to a successful start. Check out our Q1 wrap-up to see what Kavaliro's been cooking in 2023 so far!
---

Veteran of the Quarter:
Shingo Maydwell, U.S. Air Force
Shingo Maydwell was born in Maryland and raised in Japan and Arizona. He served in the United States Air Force for 21 years (2001-2022) and worked in Command and Control Operations. His favorite aspect of being in services was meeting new people from all over the world and being a positive influence and making an impact on their lives.
Shingo says, "The transition from military to civilian life was fast and exciting. I got the opportunity to receive a job offer from Kavaliro the day after I applied for retirement, which made me excited to continue to serve, but in a different capacity."
These days, Shingo enjoys time outdoors and by the ocean. He fond of bodyboarding, surfing and loves to go on trips. Most importantly, Shingo values quality time spent with his family. He says he has never been bored a day in his life. His positive attitude and zest for life truly inspire us all here at Kavaliro.
Shingo, thank you for your service, time and dedication to everyone around you!
---
UPDATES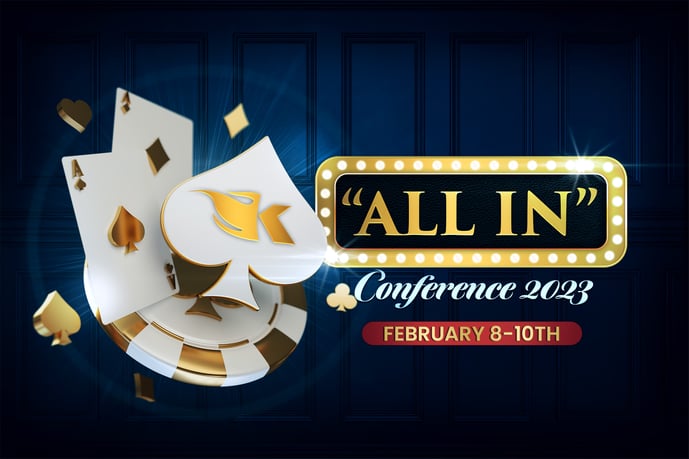 13th Annual Kavaliro Conference - "ALL-IN"
The Kavaliro team recently hosted its 13th annual team conference with an "ALL-IN", casino inspired theme. Team members from our national branches flew in to Orlando, FL for a 3-day event hosted at "The Celeste" hotel on UCF campus. After a classy casino night, Texas Hold 'Em Dance Party, and a surprise visit from UCF Head coach, Gus Malzahn, the team departed from conference with the motivation to trust their hand, go "ALL-IN', and to aspire to be the best possible individuals and teammates they can be in 2023!
Check out our conference recap blog HERE.
A special thank you to our Sponsors:
OneDigital, ClearanceJobs, Indeed, Sherweb, Monster, Truist, Exact Background Check, Real Deal Desk and Premier Business Funding

---

The Business Journal's "Orlando Inno" Feature:
Kavaliro was recently featured on The Business Journal's "Orlando Inno" for our decision to diversify our service offerings to include Managed IT Services, Project Services and Salesforce Implementation and Advisory. This year, we are looking forward to creating dozens of job opportunities in our local community, and an overall BRIGHT 2023. Read more HERE.
---

Kavaliro's Bringing the Heat!
On January 28th, our Orlando team took part in the "Fire In the Park" Chili Cook-Off for a Cure event! The team whipped up several gallons of chili for guests to sample all while sharing a great time with each other outdoors! The event is held to support the Oncology Care Fund and the Avalon Park Foundation.
---
Managed IT Services Division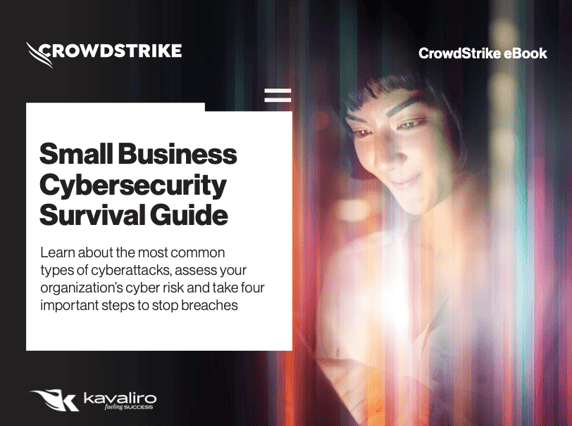 Small Business Cybersecurity Survival Guide - FREE eBook!
When you least expect it, your anyone on your team can become a victim of phishing attacks, ransomware, malware or any other security threat. Prepping your team with the proper cybersecurity knowledge and best practice can be the difference between smooth operations and MAJOR time, financial, and safety disruptions.
Check out some of our latest blogs surrounding managed IT services:
Tech Budgeting 101 for Small Businesses
4 Cyberthreats Small Businesses Should Know About
Why Passwords Are Your Business's Weakest Point
Collaborating with an IT provider like Kavaliro can equip you and your team with the tools and knowledge needed to ramp up your defenses. Contact us at koresales@kavaliro.com to learn more.
---
Project Services Division

Project Services Team Recognized at Kavaliro Conference
Vice President, Ron Murray, Program Manager, Holly Novak, and Project Manager, Kishwar Alishan of Kavaliro's Project Services division were all recognized for their incredible accomplishments and hard work in 2022.
In 2022, the PSD team once again missed ZERO deadlines, making this the 6th consecutive year of successful and on-time project completions and go-lives!!
---
Salesforce Division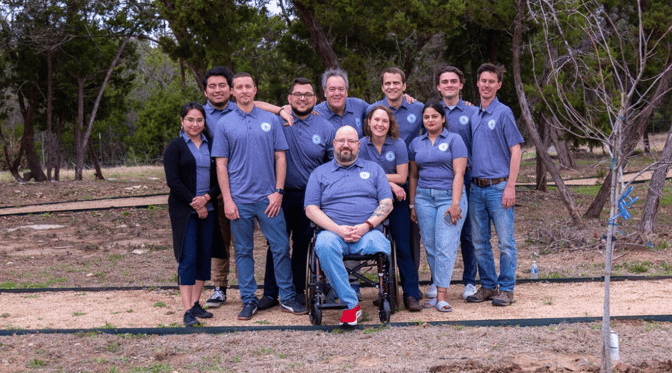 Orlando Tech News: Kavaliro + Sansotti Technology Alliance
Orlando Tech News covers our recent acquisition of Austin-based technology consultancy, Sansotti Technologies. An alliance that has now formed one of the strongest Salesforce practices in the nation. ☁️ Read more about the acquisition HERE.
---

New Jobs Available
New jobs are constantly being added on our website! Browse some of our recent listings by clicking below.
---
Kavaliro in the News
Stay up-to-date with the latest news from Kavaliro on TV and online! Kavaliro has consistently been a source for hiring and employment trends this quarter, landing multiple segments on Orlando's FOX 35 WOFL. Kavaliro's expert commentary can also be found on national outlets such as BusinessNewsDaily and ZipRecruter.com. Check out a few local TV segments and articles below!
Online
TV
Kick Off For Kids- Greg Pearlman Board Chairman spoke on FOX 35 WOFL about the upcoming Kick Off For Kids event, that Kavaliro was the Title Sponsor of.