The Kavaliro Team hosted their annual conference on Jan. 25-27, 2018 at the Grand Bohemian Hotel in downtown Orlando, FL. Kavaliro's conference focused on "Igniting" as we move into a new year. The keynote speaker this year was Kay Rawlins the VP of Community Relations for Orlando City Soccer, President of the Orlando City Soccer Foundation and is also Founder and Owner of the Club and she spoke on her experience building an MLS team from scratch. Her message of creating an inclusive environment that embraces everyone was motivational. Kay talked about how creating Orlando City Soccer and opening a stadium was because of the fans. Her approach to soccer and building an MLS team here in Orlando was an exact metaphor for how Kavaliro team members can develop our teams and truly ignite a level of unity and inclusivity.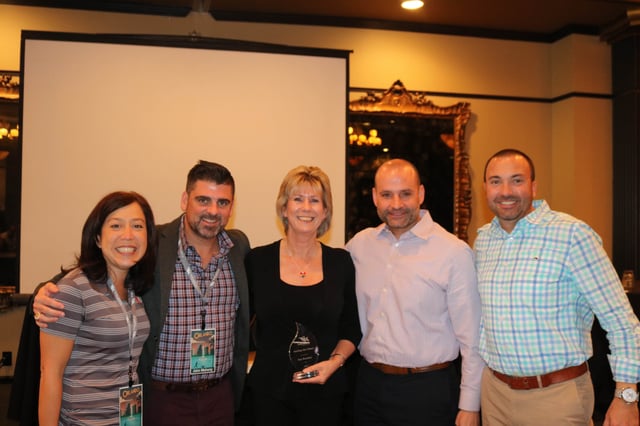 CareerBuilder and Bullhorn were fantastic sponsors. CareerBuilder came in and spoke regarding the changes and improvements they will be making in the upcoming year.
Kavaliro also presented our annual awards. This year Kavaliro has a new award category, the Knights Circle, which Kim Dvorscak, Noelle Williams and AJ Viale were awarded. In the category of Excellence in Assurance Kavaliro was pleased to recognize Katie Watson and Kendall Jones who went above and beyond to exceed our client and contractor's expectations. Kavaliro also recognized our Fire Starter award winner, Jessica Hixson. The Fire Starter Award is given to our rookie of the year, someone who exceeds the first-year expectations. Then, of course, we honored our Ring of Fire Award Winners: Josh Ridgeway, Rafael Restrepo, Suresh Raj, Sawlan Quant, Rebecca White and Murali Madhavan.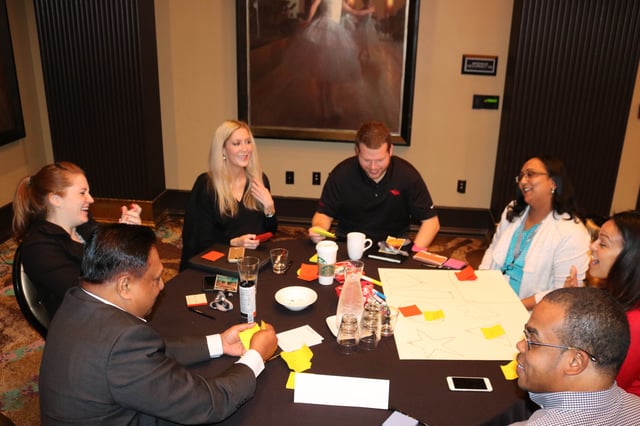 "We believe in the power and benefit our annual conference has for our Kavaliro Team member," Said COO Bill Peppler "it creates the tone for our team the rest of the year and produces collaboration and understanding between all of our different office teams."
Kavaliro hosted a Technology Panel during our conference. We spoke with 7 Tech Leaders about emerging trends in technology and how to better provide services for companies like there's. The Technology Panel was a huge hit and provided our team with valuable knowledge on everything from cold calling to the soft skills needed for employees.
"It was amazing from the activities to the speakers, and dinner," Said Director of Recruiting Noelle Williams "It is awesome how Kavaliro continues to invest back into our company. Conference is the platform to ignite the year; this year it was so dynamic and has me motivated".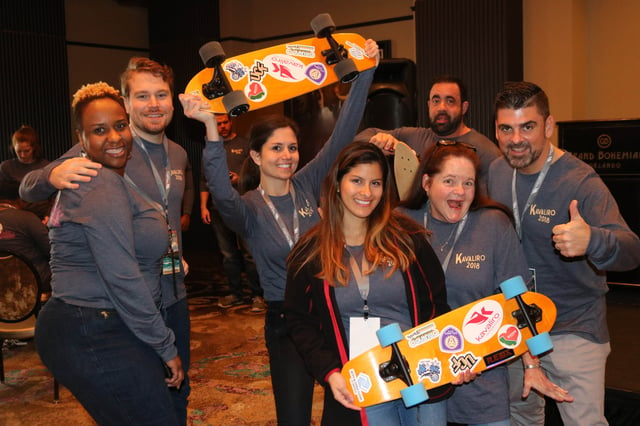 Every year Kavaliro has a final day event. This year we divided out into team of six and asked our teams to build skateboards! Neezy Boards was kind enough to partner with us in providing the supplies and giving instruction on how to construct the skateboards. A lot of our conference this year focused on the impact of community and how adversity can create incredible solutions. We are proud to announce that all of the skateboards build will be donated to a Central Florida Boys and Girls Club.
So, what are Kavaliro's goals for 2018? Well, you can find some of them on our blog 6 Goals To Accomplish In 2018. Other than those we are going to ignite! In all aspects of our business, we are planning to be better than last year and continue moving forward with the success we have enjoyed the past seven years.