As I am wrapping up the A&D phase of my first project as a Solutions Architect, I am still in awe of how quickly my transition from Workforce Solutions/Staffing into Salesforce has come along. I think back to mid-2020 when the world was changing, and I wanted to change and adapt with it. That was the beginning of this part of my professional journey.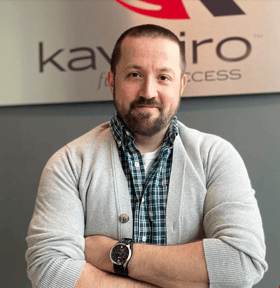 During the pandemic, many did not come into the office, as we did not want to put each other in harms way with the unknowns of COVID-19 at the time. I decided to come in anyway knowing the office would be empty, as I felt a desire to "man the fort" so to speak. Someone to be present. On occasion, someone else would come in. We maintained our distance, but it was nice to just see someone directly and not over a screen. It was a nice part of my day in a career that was difficult at the time, as many companies went on hiring freezes, furloughs, or full layoffs. On the team I was on at the time, we adapted and adjusted, but we still had to overcome a hit to the Workforce/Staffing industry we hadn't seen since 2008. A time I went through in the industry. I remembered being laid off then because we didn't have roles to place candidates. It took a couple of years for the market to recover. Having that experience and the amount of time I've been in this kind of role, I knew it was time to make a change.
I began to look at returning to school in order to make a transition into something new. The classes were expensive, even during COVID, but I was ready to make a move. Yes, I considered the fact that even if I took the classes, it wouldn't guarantee me a new role. Add that to being brand new to that career, it could make the transition more difficult. Regardless, I knew I need to make a change. To use a cliché, a funny thing happened. One morning, I talked to two of my colleagues here that made transitions into their roles. One being the head of our internal IT department. They were both very encouraging and mentioned that I should talk to Mark Moore, the President here at Kavaliro. I knew he was considering starting a new division that would be centered on Salesforce, as I overheard him discussing it from time to time when he'd come into the office. I thought the idea was crazy, as many did, to create a new division during a pandemic. I've known Mark a long time and seen many ideas come our way. This was just as ambitious as it was "crazy". That said, completely shifting your career after nearly 15 years during a pandemic could be considered crazy too. Why not take a risk during a time many were questioning everything?
With the drive and the willingness to take risks in mind, I spoke with Mark about the idea of me learning Salesforce. Without hesitation, he thought it was a great idea and agreed to it. It then spawned the idea to allow others the same opportunity. Two crazy ideas that came together into something that turned out to be one of the best decisions I ever made. The journey had just begun though.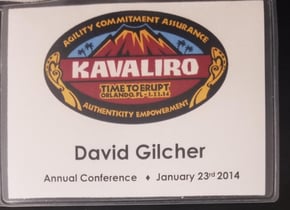 For two and a half months, I worked all day here in the office and stayed after hours until 9pm during the week to study for my Salesforce Administrator certification, a sign of commitment to the Salesforce team that I was ready to move forward. After that period, I passed and received my Salesforce Administrator certification. Three weeks later, I transitioned to the Salesforce team after working in a role I've done for nearly 15 years, half of those years at Kavaliro. It was a large adjustment from all I've known for so long but having the ability to stay at the company that allowed me this opportunity was incredible and allowed me to make an easier transition.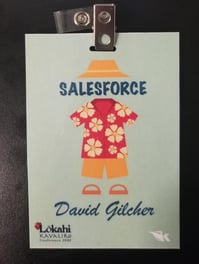 After my transition into the Salesforce team, I still had to learn more about Salesforce, as I had only touched the surface on its capabilities. I also had to relearn how to be a consultant, as I was no longer offering Workforce Solutions. I had to learn how a Salesforce team operated and grow along with them as well, as they were new here. My time at Kavaliro helped bridge some gaps, so I was able to provide some immediate assistance in that regard. Even when I was lighter on the skills, I found a way to help. I began my first project three days in when I was told my first project would be in 6 months. With time, I worked multiple projects and learned more about Salesforce with a focus in CPQ. Months later, I received my CPQ certification, one of the most difficult in the Salesforce space. It catapulted my career to where it is now.
As I reflect on the time in this role and what I've been fortunate to have accomplished, I will always remember that there are times of uncertainty and doubt that will make you question taking a risk let alone doing anything at all. If you want something that's good that has a risk, take the risk, put in the work, ignore the naysayers, and remind yourself of why taking the risk is worth it. To quote late President Theodore Roosevelt "It is hard to fail, but it is worse never to have tried to succeed."
-Take risks. Even the "crazy" ones. They're worth it.
David Gilcher, Salesforce Consultant at Kavaliro