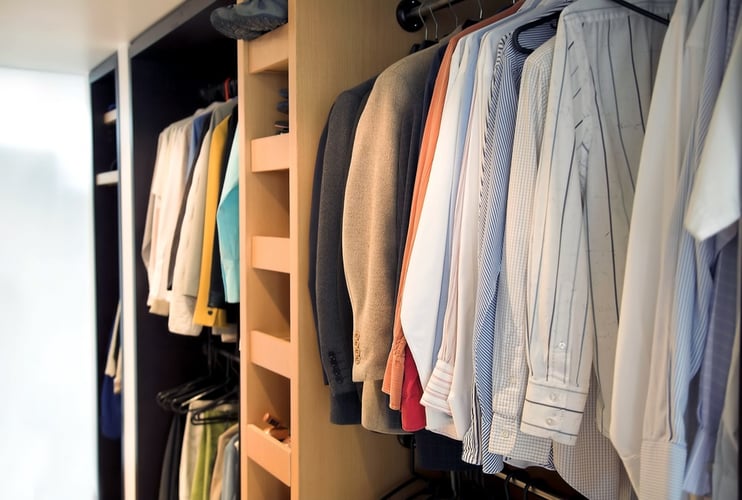 One of the hardest things to deal with every morning is what to wear to work. What is even harder, deciding what to wear to an interview. Three factors go into dressing for success for a job interview, who you're interviewing with, what you're interviewing for, and who you are. Here are Kavaliro's tips for dressing your best while trying to land the job.
Men:
First things first, there is no such thing as "dress Jeans," so if you are thinking about wearing denim to an interview, just don't, even if the company has a more relaxed image. "I recommend dress slacks and a nice pressed button-down shirt," says Louis Douglas, Senior Business Resource Manager for Kavaliro. "It is a universal look, and you don't want to be too distracting."
Understanding the company culture comes into play when deciding what to wear. "You have to play James Bond a little, call the receptionist and see what you can hear in the background and how they communicate with you." Douglas also recommends reading the companies mission statement and visiting the about us page on their website. "This will allow you to come into an interview with both knowledge and questions on the company and can help you decide on a suit and tie versus slacks and a nice shirt."
Douglas recommends that men pick an outfit that shows your style but most importantly shows the employer that you should be taken seriously. We recommend trying something simple, for your first interview. "If you have a lot of loud colors don't wear them on your first interview, you want to stay as neutral as possible." Just because you're going to an interview does not mean you can stand out, but standing out in your personality vastly outweighs standing out in your choice of clothing.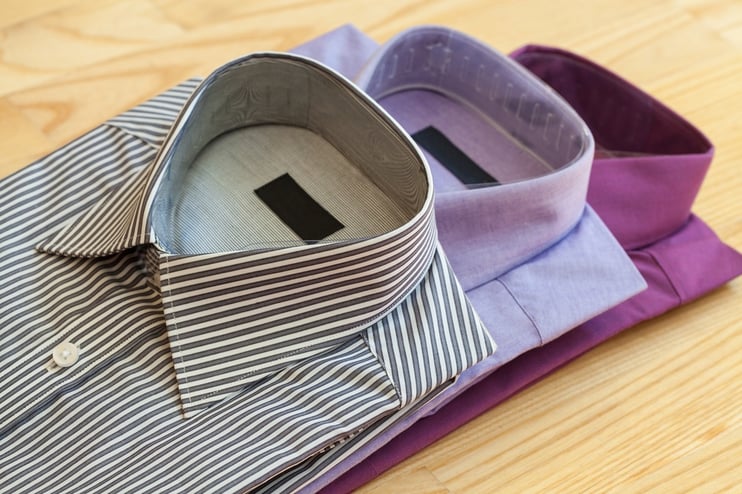 "The most important thing about dressing for success as a man is the fit of your clothing", Douglas says "you don't have to spend a lot of money on a suite, just by going to a local tailor and spending $10-$20 to have your pants tailored to fit properly can pay off big time".
According to Douglas, "Once they (the company) shows interest you can start to show pieces of your personality in your wardrobe like fun socks, but that is best left for once you have landed the job."
Women:
Dressing as a woman is hard no matter the situation, but even harder when you are going to a job interview. To help guide us, we turned to Noelle Williams, Director of Recruiting for Kavaliro's Orlando staffing services who has been in the recruiting field for three years.
Williams' advice, "Always dress to impress, I suggest that you always go with a business jacket, I personally always go with a full suite."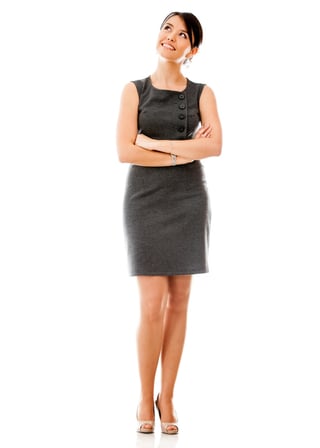 Williams is a firm believer that dressing clean and simple can help land you the job. She recommends going simple in your accessories and keeping your makeup natural. "You never know who you are interviewing with, and you want to show respect, and be conservative in your dress." If a company tells you they are business causal Williams recommends a blouse and dress slacks. "Remember you can always take a jacket off, but bringing it is a sign of respect to the corporation and to the hiring managers. If you don't want to wear a full suit, I recommend a professional dress with a jacket."
Williams warns to be cautious when wearing a dress though, "I understand that wearing a business dress can show power and strength, but I recommend being careful as you never know how conservative the individuals interviewing you are."
Williams' also warns not to get too relaxed too quickly, "allow the company to show you the environment even if you have done the research, don't become too comfortable before you have a chance to really get to know the company."
Conclusion:
There is no longer a strict set of rules on what to wear for an interview but rather a set of guidelines to follow. No matter what the job, you should try to stay neutral in your color choices and pick flattering cuts and fits. Williams best advice, "Don't give someone a reason not to hire you due to how you are dressed, it is all about how you feel and the confidence that you show during an interview that matter most."