With Millennials entering the labor market there has been a paradigm shift in what employees want and how companies manage them. Employees no longer see a "career" as working for one company for their entire life; instead they see a "career" as an amalgamation of that the positions they have had.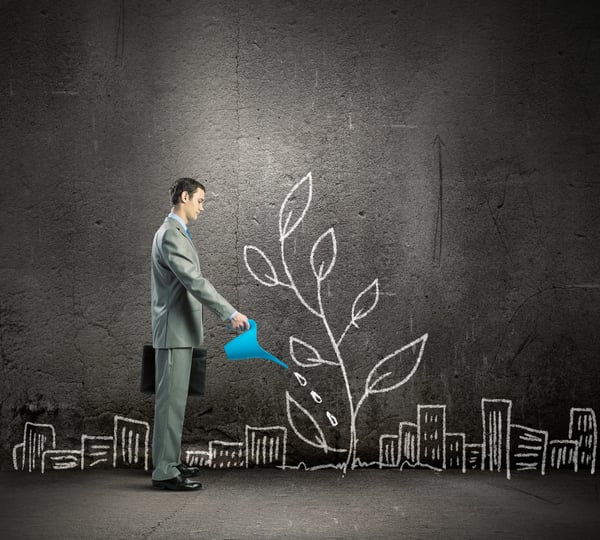 One of the main answer we get when asking candidates "why are you looking for a new job?" is "I am looking to grow and learn more."
We wanted to dive into this comment we keep hearing. What exactly does it mean? Is there a way to grow and learn more while staying with your current company? What steps should an individual take to grow and learn more?
What does "I am looking to grow and learn more" mean?
Sounds pretty basic but it means that an employee wants to learn new things, master new skills and gain new insights into the world of business. Individuals no longer want to be static in their learning. Just because an individual is working in Payroll does not mean they don't want to learn about finance. With the rise of the internet and the age of information here, young employees are continually seeking new knowledge. As an employer, it is essential to understand what your workforce is hoping to gain by being on your team.
Is there a way to grow and learn while staying at one company?
Of course, there is a way to grow and learn while continuing with one company. If your goal is not to climb the corporate later, it should be to learn as much as possible during your time with a company. One of the best recommendations we have is that you always look to partner with other team members on projects that overlap. Ask lots of questions about what they spend their days doing and how they learned the skills they did.
What steps should an individual take to grow and learn more?
There are lots of online tools to help you learn more during non-work hours. From traditional school online training programs there is an option for everyone. We wanted to focus on what an individual can do within the structure of their company. Here are the top three ways we recommend you try to grow and learn.
1. Webinars
There are webinars on almost every topic out there, and most are free. A simple google search on any topic you want to learn more about with the word "webinar" added will instantly yield results. If your company is not keen on you watching a webinar during work hours, spend your lunch break watching one. Often if you miss a live webinar, a copy will be emailed to you so that you can view it later!
2. Shadowing
Shadowing can seem like a big thing that will take all day and pull you away from your work, but it doesn't have to be. At Kavaliro we shadow each other all the time to keep our knowledge fresh and lines of communication clear. The shadowing method we have found most useful is quick little projects. A great example is when one of our payroll team members decided she wanted to learn about taxes. So she sat with our tax and compliance specialist and watched the process of submitting for state taxes. The whole shadow experience took roughly 20 minutes and helped our payroll team member learn about tax and compliance quickly.
3. Ask for More
You should always ask for more work if there is an opportunity to learn. Also by asking for more work you are signaling to your bosses that you are committed and ready to do more. You might get stuck with a data entry project for the A/R department, but that does not mean you are not going to learn something new.