In order to stay competitive in today's world, companies are bringing technology to the forefront and investing heavily in their tech tool boxes. Salesforce CPQ and Billing is a powerful tool in helping organizations improve their quoting and billing processes and making them more efficient all the way from lead to cash.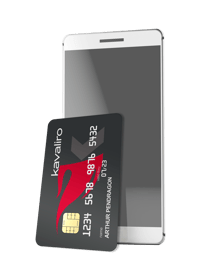 Over the last seven years, I have had the opportunity to learn about intricacies of Salesforce CPQ and Billing firsthand. I have been able to successfully manage over 50,000 hours of Salesforce implementation projects ranging from small to enterprise clients. The implementations for these clients took place in the following industries: high tech, non-profit, government, health & sciences, manufacturing, and professional services.
Through trial and error, there are many tips I have learned to achieve successful CPQ and Billing implementations. Today, I would like to share three key tips to help you have the best chance at success:
Communicate. Be Transparent.

In my experience, CPQ and Billing projects give organizations an opportunity for different departments to talk to each other. In most instances, I noticed that various departments were working in silos. These silos often caused unrecognized separation until the implementations. That is why, these implementations tend to be very revealing for many team members as they learn about different business processes for the first time.

It is paramount that lines of communication stay open throughout the project, and that the decisions being made are documented for full transparency.

Have Executive Support and Sponsorship

As mentioned in the earlier tip, CPQ projects often help different departments learn about each other's processes. As we look at future state and new processes, it is not uncommon for different departments to have different agendas. Having executive support will play a key role when it comes to decision making.

Something else to take into consideration is that because of the nature of how many aspects of the business are impacted, these projects can be complex. With executive visibility and support, issues can be more readily resolved.

Change Management

It doesn't matter if we build the best system in the world, if no one uses it . That's why it is very important for companies to keep in mind the strategy around change management and adoption of the tool.



Some of the best and worst implementations I have seen can trace their success or failure to the change management aspect, and how proactive organizations were about it since the beginning of the project. Because of this, I suggest a strong change management plan starting on the Analysis and Design phase of the project that among many things includes how some of the changes will be communicated, and the best way to train the different departments.
When applied, these three simple tips can be instrumental for a successful Salesforce CPQ and Billing implementation. Are you interested in a tailored Lead-to-Revenue strategy for your business? We transform business through the art of digitization in many sectors. Contact us today at salesforce@kavaliro.com now to learn more.
Article Written by: Carlos VacaGuzman – Director of PMO, Kavaliro Salesforce Practice