We are proud to recognize Marissa Moen and Gladys Moy as our April Employees of the Month!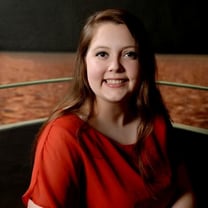 Marissa currently works at our Kavaliro HQ in Orlando, FL as an Accountant on the Corporate team. Like many of the team members in the Orlando office, studies at the University of Central Florida (Go Knights!), and earned her Bachelor's in Accounting. She decided on a career in Accounting because she was passionate about the field and had a desire to help others. Upon graduating, she dove right into Public Accounting and later joined Kavaliro in August of 2022.
Marissa is big on learning! When she arrived at Kavaliro, she was using all of her free time to study for the CPA Exam (number 3 of 4). She also had an interest in cryptocurrency and its impact on the finance/accounting world. Outside of accounting and finance, she is learning a valuable lesson about being bold and having the courage to set out and accomplish the things she wishes to accomplish.
"Marissa is quiet but a force to be reckoned with! She is always there when I need something quick and is super helpful!", says HR Generalist, Jasmine S.
Marissa is recognized by other members of the Corporate team for her attention to detail, swiftness and incredibly kind spirit.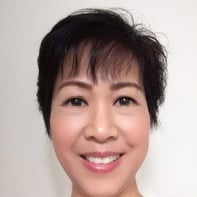 Our exceptional Senior Accountant, Gladys Moy, joined our team in June of 2022 and works exclusively with our Government Services Division. Her team praises her for her resourcefulness and integrity. Originally from Hong Kong, Gladys graduated Cum Laude from Florida Atlantic University (FAU), where she studied Accounting. She launched her career as an Accounting Specialist in 1996 and has gained valuable experience working in various sectors such as Production, Commercial, Aerospace engineering, Semiconductor, and Government Contracting.
"I had the chance to meet Gladys at our team's annual conference and was blown away by how intelligent, charismatic, and enthusiastic of a person she is. It's not often that I get to interact with the Accounting team, but I left the conference very happy knowing that the financial aspects of our company were being managed by someone as brilliant as Gladys", says Karla J.
Gladys is a proud mom & wife and LOVES to sing and travel with her family. She also loves the quote, "Happiness is achieved when you stop waiting for it to happen and take steps to make it happen."
Kavaliro is truly lucky to have individuals such as Marissa and Gladys, whose dedication and commitment to accuracy and thoroughness have improved the way we do business. We can't thank you both enough for all that you do, and we congratulate you for a job well done!