This year, Kavaliro continues its "Kavaliro Rocks" theme by rewarding its top performers with the "Ring of Fire" trip. This trip is an all-expenses-paid getaway to beautiful Jamaica for our honorees and one guest of their choice. With the biggest group of top performers ever we took, Jennifer Miller, Tim Davis, Natalie Castellana, Stephanie Bruha, Jessica Hurtado, Josh Ridgeway, Rafael Restrepo, Suresh Raj, Sawlan Quant, Rebecca White, Noelle Williams, AJ Viale, and Murali Madhavan.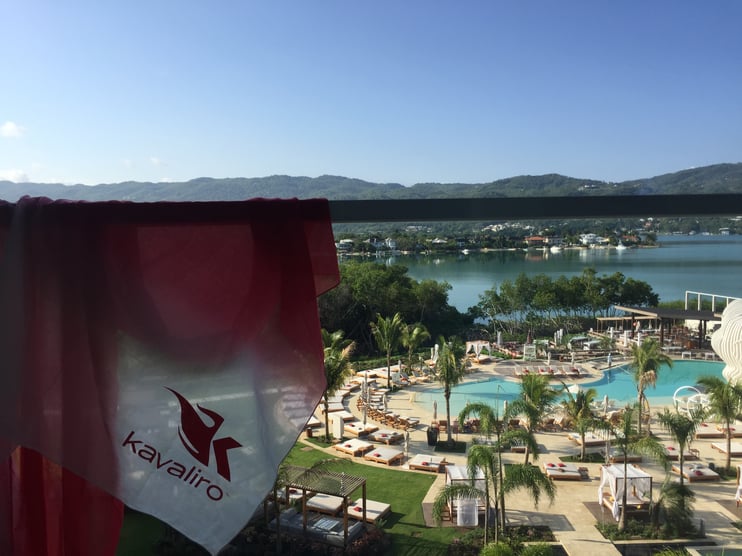 We wanted to know what some of our first time "Ring of Fire" attendees thought of the trip, so we asked Director of IT Operations, Tim Davis, Director of Recruiting, Noelle Williams, and HR Compliance Specialist, Jessica Hurtado.
Jessica Hurtado: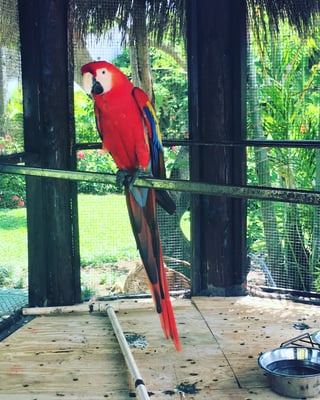 What did you do that was memorable?
"Everything was memorable, from the moment we got there until our last company dinner. Being able to spend time with everyone and celebrate our success was awesome".
Why was it a big deal to be invited to go?
"Being able to go was exciting, knowing that the effort we put in every day does not go unnoticed makes Ring of Fire mean a lot.
Any other thoughts?
"This is something every company should do, having an employee appreciation trip encourages everyone to work harder, and it creates a level of fulfillment for the people that earn the trip."
Tim Davis:
What you did that was memorable?
"The day spent at the pool with all my colleagues and company owners was incredible."
Why was it a big deal to be invited to go?
"My goal from day 1 of joining Kavaliro was always to make it on the Ring of Fire Trip. When I made the move from production to operations, I thought that the Ring of Fire Trip was something that I most likely wouldn't qualify for. I have never worked for a company that recognizes all accomplishments in a company no matter of your role, so it was a tremendous honor to be invited to go. It is something I took great pride in."
What kind of benefits can trip like this have for a company?
"I can't tell you the amount of loyalty I think a trip like this brings to a company. It is not just the trip either it's being recognized as making a significant impact on the company and that your hard work does not go unnoticed."
Any other thoughts?
"I am just very thankful to work in a place that invests so much in its people. I truly believe people make a company and if you treat people right then, good things will follow."
Noelle Williams: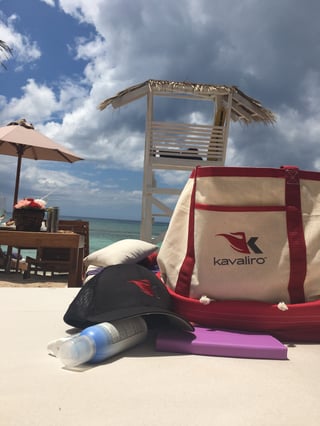 What you did that was memorable?
Our room was stunning; I've never stayed in a room as nice as the one that the executives coordinated for us to stay in. Our balcony opened into a private pool it was stunning.
Why was it a big deal to be invited to go?
"Like Tim, this was my goal since the day I started at Kavaliro. I worked very hard to earn this trip, and I hit the goal during the last week of the year. Being able to celebrate your success with the top performers in the company is a priceless experience that I'll never be able to recreate. It's great to pick the brain of top performers at Kavaliro and to be able to celebrate with your spouse, or the ones who are closest to you is a fantastic feeling. They work just as hard supporting us throughout the year, that it's great to give back to them as well."
How does this help you as a team leader?
"First it gives each member of the team a goal to strive for every year. Now that I finally put that feather in my cap, it helps fuel me to help my team hit Ring of Fire each year following."
Any other thoughts?
"A trip like this just shows how much our Executives care about the employees. They understand how hard we work throughout the year, and to have an incentive trip to reward us is a great feeling. It's great to put your feet up and relax with the "best of the best" of Kavaliro. Our Leadership team treats us to a top notch vacation!"