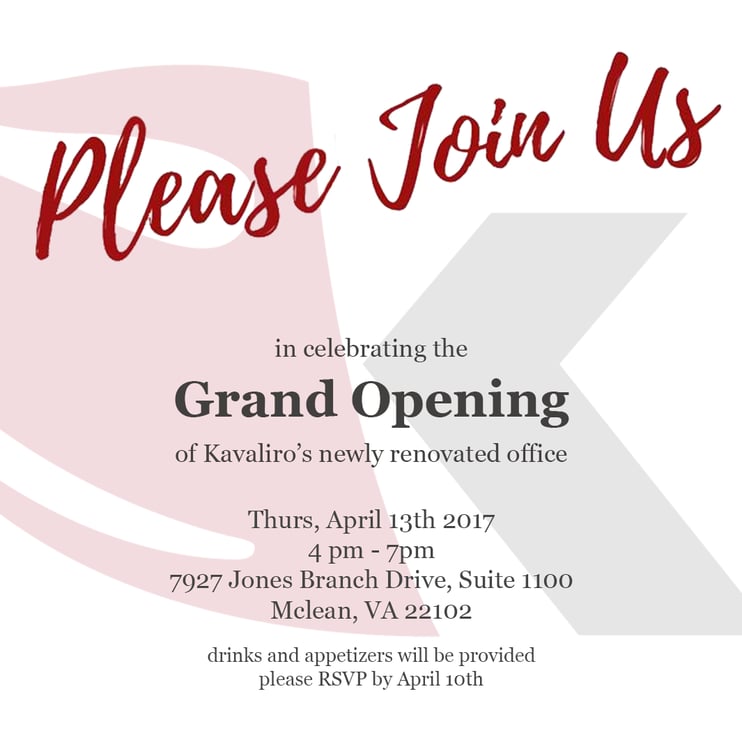 Kavaliro is proud to announce that we have renovated our Virginia office!
In an effort to better accommodate our growing team, we have renovated our McLean Virginia Office. Due to the growth in the Virginia market, we felt it was time to renovate in order to create more work space for our staff and to better accommodate our guest. To celebrate our newly renovated space and to thank you for bringing us to this point we invite you to join us for an Open House.
We are very excited about our renovated office and hope that you will join us on April 13th to check it out.
Click HERE to RSVP.