Kavaliro, an award-winning, national staffing firm, and services company, announces the opening of its newly remodeled Orlando Headquarters. Driven by the desire to be better able to serve its client base, the company has renovated their home location. With the recent remodel, Kavaliro nearly doubles its desk space to increase the company's internal staff by four to six employees over the next year.

"We have always been an Orlando-based company and had no thoughts on moving our headquarters elseware," says Bill Peppler, Managing Partner of Kavaliro. "We did, however, see a need to change the space in which we were working, after asking our team we decided to go with an open space to improve collaboration."
The newly renovated space features two dedicated interview rooms equipped with computers, standing desks for all recruiters, and a new conference room built to hold more staff than their previous conference room. A large focus of the remodel was on increasing the amount of light in the office, bringing more communication into the recruiting space, and on creating a healthy work environment with standing desks.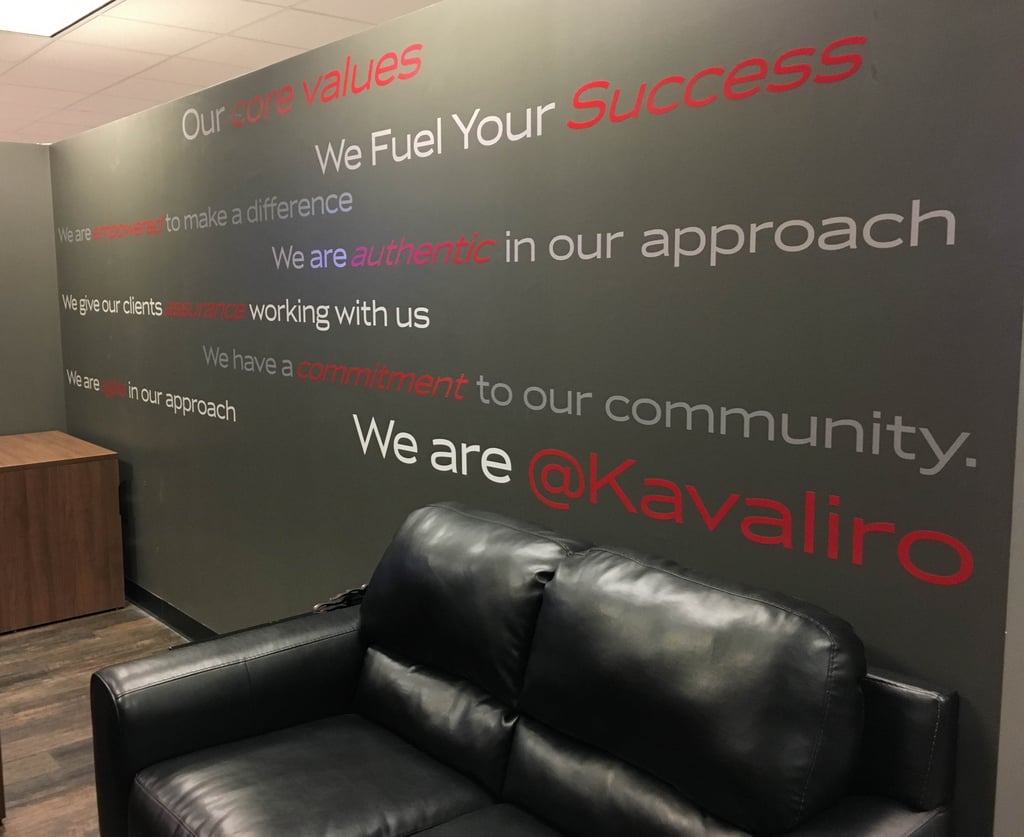 "The renovations have made us better at communicating as a team." Says Noelle Williams Director of Recruiting. "I have found that my team has more energy with the use of the standing desks, and we collaborate more freely in an open environment."
When deciding whether or not to move to a different part of Central Florida Kavaliro decided they wanted to remain close to the University of Central Florida which they have links with. Supporting the students there is one of their top missions.
"We are extremely committed to the communities we work and live in; it is one of our core values as a company," says, John Mahony, COO. "We want to give back to the community that has given us so much, and continue to strengthen our roots here in Central Florida through our work with the
Kick Off For Kids program."
Kavaliro currently boasts a clientele portfolio of 37 Fortune 500 companies and is sourcing high-paying, coveted positions in the tech, IT, engineering and financial industries. Kavaliro has added more than 12 employees to the team across the nation this year alone, maximizing its capabilities for every client in every market they serve.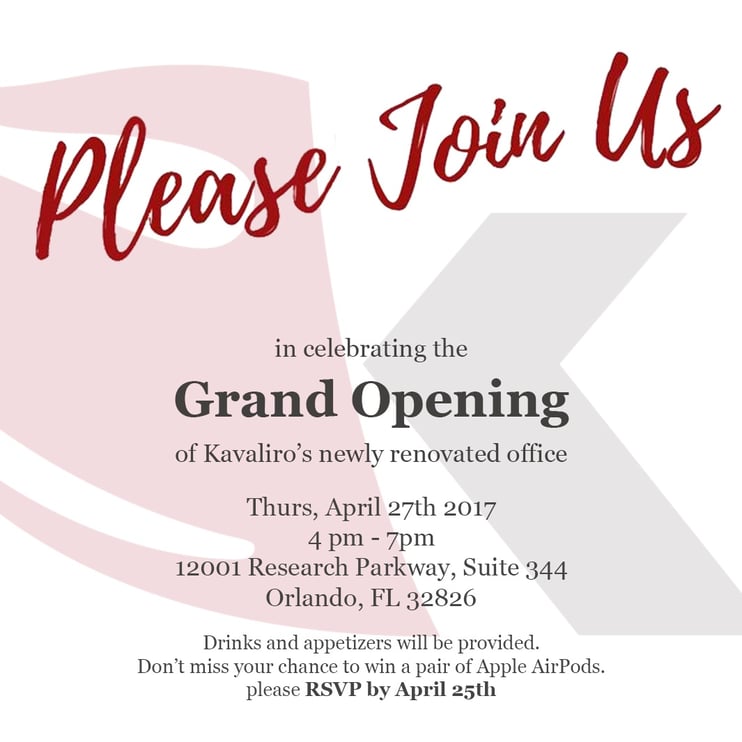 Kavaliro would like to invite you to see their newly renovated space on April 27th from 4 pm to 7 pm for an open house event. Drinks and appetizers will be served, and there will be a raffle for a pair of Apple AirPods and tickets to an Orlando Magic game next season.
Click HERE to RSVP.