It has been a big year of awards and recognition for Kavaliro! This June, Kavaliro placed as number 23 in the Orlando Business Journal's Fast 50. Even more recently, Kavaliro was named as one of the Orlando Business Journal's Golden 100 companies. The Kavaliro execs will be attending the award ceremony on August 22, 2014 where they will be recognized for the placement.
The Orlando Business Journal's Fast 50 recognizes Central Florida's 50 fastest-growing privately owned companies. Likewise, the Golden 100 honors the region's top privately held companies. These lists celebrate the excellence of Central Florida's leading, innovative companies, and Kavaliro is honored to be among them.
After ranking on several of Orlando Business Journal's lists, Kavaliro's dedication to providing staffing and business growth is at an all-time high. These accomplishments are highlighted by the commitment of the Kavaliro team who continuously aim to be an industry leader.
Check out these a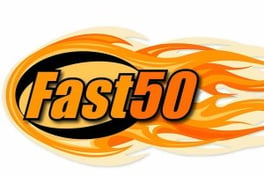 rticles profiling Kavaliro for Fast 50 and Golden 100!
Where the money grows: Central Florida's Fast 50
Golden 100: OBJ reveals C. Fla.'s top privately held companies

Kavaliro Employment Agency has offices in Tampa, Fla., Charlotte, N.C., Orlando, Fla., Washington, D.C., and Jacksonville, Fla. and can make sure you find the right people for any important role. We are ready and waiting to help you anytime and look forward to hearing from you.