Kavaliro was recently selected as one of the 2017 Orlando Sentinel Top 100 Companies. The list of "Top 100 Companies" was created by the Orlando Sentinel and Best Companies Group.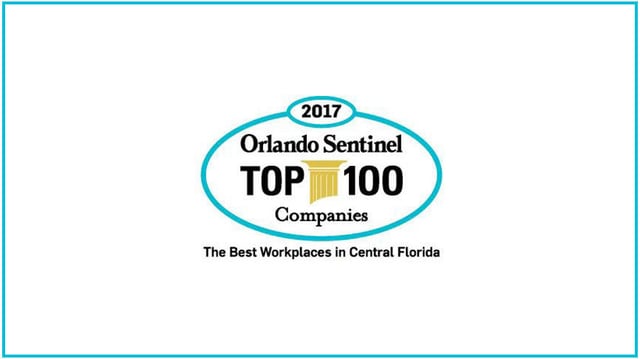 "It's an honor to be recognized for this award." said Managing Partner, Bill Peppler. "Especially to be included with so many other excellent companies in the Orlando area, including many Kavaliro clients. We are grateful for this recognition."
Kavaliro has placed on the Orlando Sentinel's Top 100 Companies list since 2014 and continually strives to meet the requirements to be eligible. Organizations from across Central Florida enter the two-part survey process to determine the Orlando Sentinel Top 100 Companies. The first part consists of evaluating each nominated company's workplace policies, practices, philosophy, systems, and demographics. The second part consists of an employee survey to measure the employee experience. The combined scores determine the top organizations and the final ranking. Best Companies Group manages all the overall registration, survey, and analysis process and determines the final rankings.
This survey and award program is designed to identify, recognize and honor the best places of employment in Central Florida, benefitting the region's economy, its work force and businesses. We could not be more humbled by receiving this award.
---
Stay up to date with the latest Kavaliro news!