Kavaliro is honored to be listed on the Inc. 5000 list for the 7th year in a row. Only 2% of companies make this prestigious list seven times. We know that the success we have seen is because of the people who support us and help us every day. We want to thank our staff, our clients, our contractors and our leaders. Without vision and direction, our company would not see the forward progression that it has so far.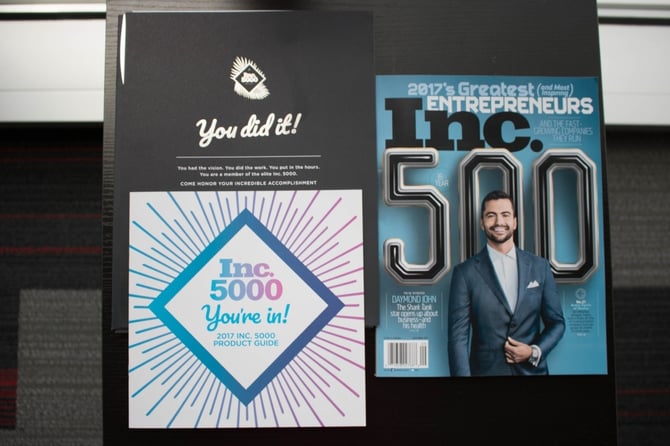 This past year Kavaliro has been reflective of how we operate as a business and how we continue to drive our success. We have developed new ideas and new strategies for propelling our future and helping our clients achieve a new level of excellence.
As human beings, we all know that change is hard and can result in failure. When Kavaliro was simply a dream, our leaders saw a need in the staffing industry for something different and decided to "just try it." Did we have failures? Yes. Did we have success? Yes. Most importantly, we took what we learned and adapted.
This idea to "just try it" is something we encourage everyone to embrace, whether you are looking for a new opportunity, trying to find the right talent, or are looking to reassess your options. If Kavaliro had not decided to change the way the professional services and staffing world worked, we would not be on the Inc. 5000 list for the 7th year in a row.
Again we want to thank all of those who have supported us along the way and who have helped us achieve our success so that we could fuel yours. Remember, "just try it" and see what happens.
"We know this is just the start of something great" – John Mahony, COO