We are excited to announce that the Kavaliro Charlotte team has a new home! After 4 years at the 619 E. Cedar Street location, the Charlotte team finalized the move into the Industrious Co-working Space at 436 E. 36th ST, in NoDa, the city's historical arts and entertainment district. 🏢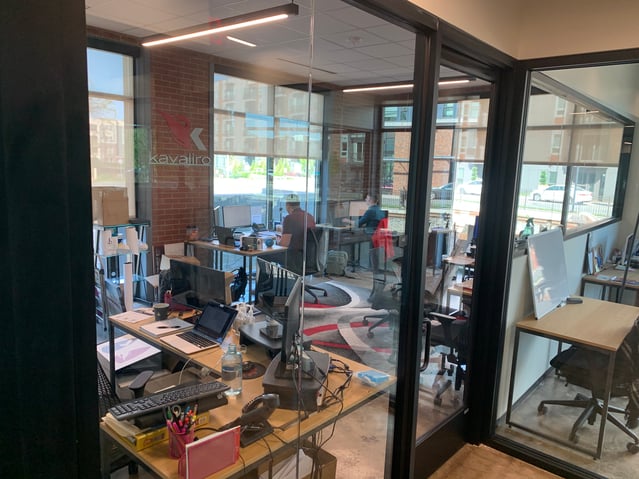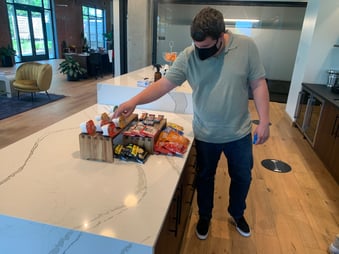 Industrious Co-working Space offers a host of perks and amenities for our team. Pictured on the left is our Resource Manager, Tommy Parker, deciding between some of the snacks that are offered to everyone who works there.
The modern co-working space also comes equipped with sound-proof work stations, a wellness room, and daily breakfast & craft coffee.
NoDa, named after North Davidson Street, is an eclectic and vibrant neighborhood that is rapidly growing! "The Charlotte team is super excited to have moved to the NoDa area and is settling in nicely. We are looking forward to the great restaurants and breweries in the area." says, Parker.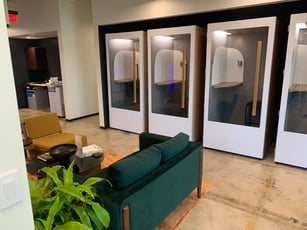 After arriving back home from Kavaliro's annual conference in Orlando, FL just a few weeks ago, the Charlotte team has been pumped for the remainder of 2021! They are eager to continue assisting the community, their clients, and consultants from this brand new space.
To learn more about our locations and services, please visit www.kavaliro.com