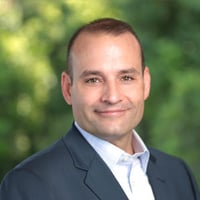 Kavaliro's COO, Bill Peppler recent participated in a webinar hosted by Bullhorn's Mark Hummel on How One of the Fastest Growing Firms Wins with VMS.

"It was a big honor to be selected by Bullhorn to speak about winning with VMS," said COO, Bill Peppler. "Kavaliro has been innovating to come up with the best approach to how we manage VMS."
Kavaliro over the past year has shifted out approach to the way we fill our VMS orders. Using these three strategies we have been able to make VMS work for us not against us!
1. Automation
"Using Bullhorn's VMS Sync has changed the game for us," said Bill. Previously Kavaliro's team would log into the VMS system, find the rec they were looking for, take it out of the VMS, upload it to our ATS, then start sourcing on an order. This lengthy process caused lots of problems for our team. First, it took away lots of valuable time from our staff. Second, we were missing updates as they came through the VMS system.
Through automating with Bullhorn's VMS Sync, we have been able to eliminate the administrative aspect of our VMS process. The VMS Sync pulls jobs from over 90 VMS systems directly into your ATS! The automation gives our team more time to recruit, and VMS sync also allows us to get up to the minute updates from the VMS provider.
2. Commission Restructuring
One of the most common complaints we have heard from our team is that the margins on VMS orders don't make it worth working on them. Kavaliro decided that we wanted to change that! We adjusted our commission structure so that working on VMS orders was worth it! While we are not going to give away any of our company secrets we do want to mention, not all VMS orders are low margin. Being selective about what you work on is essential!
3. Sourcing Specialists
Kavaliro is not the first company to build out a team of sources, and it is a pretty common practice at the enterprise level. Our sourcing team makes a world of difference when it comes to our VMS orders. When filling a VMS order, you are often competing against lots of other firms, so speed and accuracy are critical. Our sourcing team is always on the phones reaching out to candidates, building a pipeline of talented individuals who are looking for work. The sourcing program has changed the way we work on VMS orders in our offices. Giving us a leg up on filling VMS orders compared to our competition.
The changes we made might not be right for your company, but it is important to note that winning with VMS is possible! If you have not checked out Bullhorn and the products that they offer we highly recommend it! Oh' and you should check out their infographic on VMS myths.