It is one thing working behind a desk in the military then making the transition to a civilian job. It is another thing to be an infantryman and then transition to a civilian desk job. I am Josh Goldenberg, US Army SGT and Resource Manager at Kavaliro.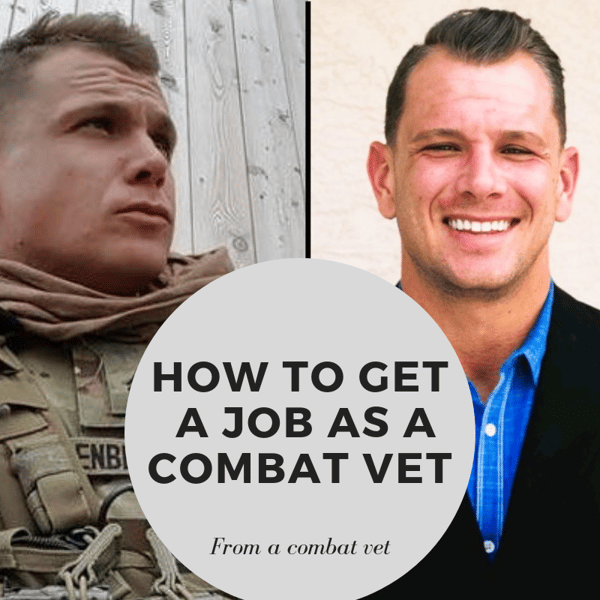 I joined the military in 2006 with the rank of private and was in Korea for a year. After that, I moved to Ft Stewart where I did my first deployment; A 15-month tour to Iraq in 2008. Following my first tour, I did another two tours in Afghanistan (15 months, then nine months) with the 10th Mountain 2/10 Pathfinder Aviation Unit.

During my first deployment to FOB Shank, Afghanistan, my unit was one of the first to be on site for Extortion 17. For those not familiar with Extortion 17; In August of 2011, the Air National Guard crew, seven unidentified members of the Afghan National Army, and 17 members of Navy Seal Team 6 (warrior brothers from the same team that killed Osama Bin Laden, 90 days prior), were attacked and killed. My unit was one of the first to be on-site following the attack for personal recovery.
During my second deployment to Afghanistan, our mission was also personal recovery (to FOB Shank again). Our mission was successful until three days before we were to redeploy to the states. The main area of our operation was hit by a rocket. The attack ended in 15 injured and one lost, 1st SGT Billy Siercks.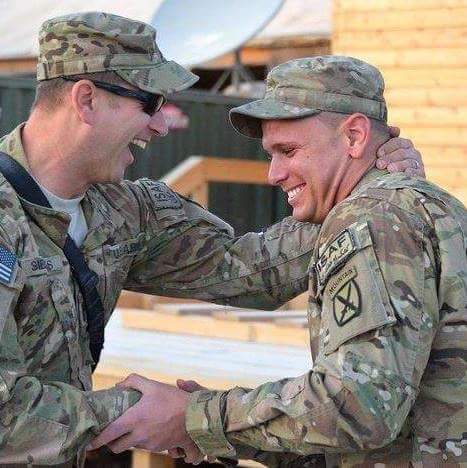 1st SGT, Billy Siercks pictured on the left.
When I got back to the states, I was medically discharged from the military due to post-traumatic stress (PTSD). I want to make it clear to anyone reading this that I did not get discharged then instantly decide that I was ready to join the civilian workforce. It took a while to get a handle on what I wanted to do and move past some PTSD issues. If you have PTSD, post-military, I want to remind you that it is reasonable and OK to have struggles and feel lost with no direction on where to go or what to do. I recommend trying a bunch of different things to find out what you want to do with the rest of your professional career.
I had a general idea when I left the military; that I wanted to do something that helped people. I ended up attending massage therapy school and became a personal trainer. I eventually figured out that being a massage therapist and the fitness world were not the right path for me but still knew that I wanted to help people.
I applied for a job at Kavaliro, a technical, professional, and workforce solutions firm, as a Sourcing Specialist and got the job. My day to day duties now included helping people find jobs or switch career paths. I am happy to say, this is what I want to be doing and that I am seeing real success (I just recently got promoted to Resource Manager).
I feel lucky to have found something that I genuinely enjoy doing and that Kavaliro is such a military-friendly company. I also want to thank them for giving me a platform to share my story and a place to assist others who have been in the same places I have. So, if you are a combat veteran who is trying to enter the civilian workforce, I have a few tips/things to know as you move through that journey.
1. Be open to trying something new
While it only took me two tries to find something I liked post-military, I encourage you to try as many different career paths as you can. Take lots of time and not only recover but also research your options. Take random classes or workshops in your community, interview in lots of different industries, and do lots of research. Google is your friend. If you think you might be interested in something, then look into it.
2. Remember who you are
Please don't take your veteran status for granted. You will find that there are people out there who make veterans look bad. Use the things you learned in the military as strengths and mold them to your advantage. Don't use your experiences as a crutch but rather swap your perspective and gather your inner strength from the things in life that you find hard. Your merit as a person is not in the fact that you were in the military, but what you learned during your journey.
3. Learn how to Translate your skills
One of the things I struggled with the most after my discharge was putting together a resume. It was so hard for me to sit down and list out all of the things I had done. One of the best pieces of advice I can give you, learn how to translate your military skills so that the civilian workforce understands them. If you can, talk to someone about what you did in the military and how to write it down for civilians. An example I like to give people; There were a few times during my career in the military in which I got into trouble. I would question orders (we all know that is a bad idea), because I always needed to know if there was a better way to do something. To translate that skill into "civilian," I shifted my perspective to "I am not a yes man, but a man who always wants to know the why behind a direction." A lot of employers are looking for innovative thinkers. My questioning the why was seen as a strength rather than as something alarming.
4. Be ready for less direct instruction
In the military, we are given specific orders from those above us. When to do things and how to do them. When I first started at Kavaliro as a Sourcer, similar to when in the military, my superiors gave me particular direction on what I should be doing every day. When I was promoted to Resource Manager, I was given more freedom to decide what to do (and when). Some veterans are not ready for this freedom and struggle when they are not given specific direction. It took me a bit to learn how to guide my work and to "give orders" to myself. I let my military work ethic kick in and help drive my daily productivity (again, I found a potential weakness and turned it into a strength).
The transition from military to civilian life is different for everyone. If you bring your military work ethic into your civilian life, you will be successful. Be prepared to struggle as you figure things out and accept those struggles. The key is to be steadfast in your resolve and goals. Remember to ask questions as you go along. You don't know what you don't know, and there is nothing wrong with that.
If you are a combat veteran looking for help with your resume or translating your military experience and skills to "civilian" feel free to reach out to me on LinkedIn. I will do my best to assist anyone I can.