We are proud to recognize Preston Gruden as our Employee of the Month!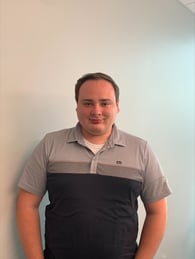 In 2021, our Managed IT Services Division was quickly gaining traction and soon realized that an addition to the team would be necessary. After months of planning and interviewing, we were lucky enough to meet Preston, a driven young man with a goal to learn and grow as much as possible in the field of Information Technology. Preston turned out to be an excellent fit for the team and was brought him on board in April of 2021 as a Technical Account Manager.
Preston was born and raised in Garden City, MI and after years of moving around, he and his family settled in Central Florida. Prior to joining Kavaliro, he spent time gaining experience in IT and management at local healthcare and theme park companies, and prioritized education and learning to accomplish his goal of becoming a well-versed IT Professional. During his time at Kavaliro, he has earned several CompTIA certifications and wrapped up a BTech - Information Technology program at Southern New Hampshire University.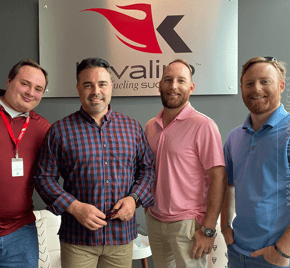 "Preston is always super friendly and personable. He approaches every day with a can-do attitude. It makes it easier to come to him with any snags I run into, and I'm happy to be on his team.", says Taylor Belardinelli, Regional Direct of Kavaliro MSD.

In just under a year and a half, Preston has demonstrated to be a key player for our Managed Services Division. The clients Preston supports sing their praises and have shared that he is professional, agile and can always come up with the perfect solution to ensure their businesses run smoothly. One client said, "Preston Gruden was knowledgeable and communicative. Preston, in a very disciplined manner, worked through several processes to identify the issues and make needed corrections. He was thorough, and from the perspective of a non-technical person, prompt and professional and technically more than competent."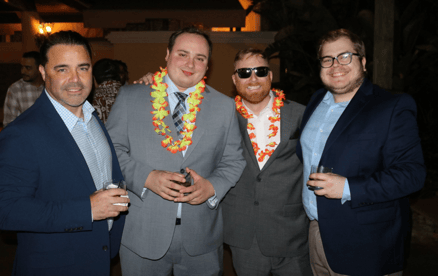 Kevin Drinan, Senior Managing Director of Kavaliro MSD says, "Preston always comes to work giving 110% everyday, he leaves no stone or task unturned. Without fail, every morning Preston IM's his team saying "good morning" and goes about his daily activities! Truly, his positive and cheerful attitude comes alive at client and internal facing meetings consistently every time."
Outside of his professional career, Preston enjoys fishing, building computers, gaming and traveling. Fun fact, he is an identical twin!
Preston, it is a pleasure having you on the team and we are so proud of how much you've accomplished in this role. Congrats again and keep fueling the flame! 🔥