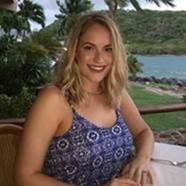 The first thing you see when you walk into the Kavaliro Jacksonville branch is a smiling young woman named Kendall Jones. There's a bright red wall behind her with our logo across it, and you'll stare at it for a moment while Kendall finishes a phone call. "How can I help you?" she'll ask, and that could very well be all I need to say to define who this woman is. She is a person who will help you get things done.
Kendall Jones is the HR Assistant for the Jacksonville location. For the past year, she's supported the documentation, compliance, and HR processes for a team of recruiters, salespeople, outside clients, and the consultants they've put to work. She had the unique job of creating a lot of new processes as the branch grew and new clients were brought on board.
Kendall is good at her job- really good. She is consistently praised by co-workers, recognized by clients, complimented by consultants, and relied upon by extended teams within Kavaliro. It is not un-common for her to be tapped by other branches to assist in large projects or from the corporate Operations team to take on additional responsibilities. Within the Jacksonville office, we count on her for everything from ordering supplies to helping contractors make it through rigorous onboarding procedures. No matter the job, we know Kendall will get it done- usually faster and better than you even knew to ask for!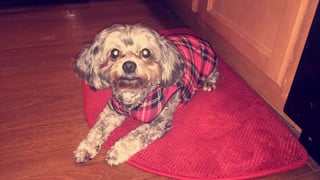 A Florida State Alum, originally from Gainesville, Kendall is extremely close with her family and notably proud of where she comes from. She grew up playing volleyball competitively and even played in the Junior Olympics! Beyond being athletic, she's also had her art displayed in museums. She loves discovering new music, brunching with friends and hanging with her 6 year old poodle/gremlin mix, Beau.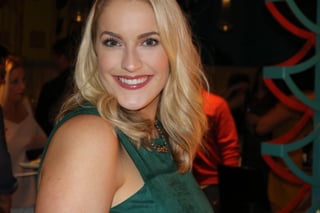 It's not hard to like Kendall and feel grateful she's on your team. She's deadpan funny, reliable, perceptive, outgoing, and honest. She's said she works for Kavaliro because of the company culture and the passion we all share to do more and go above and beyond everyday; but the truth is, as with all of our employees, Kendall is the reason Kavaliro has such a culture. We are so proud to have her and look forward to many more years of shared continued success!
---
Stay in the know and subscribe to our blog!
---
Have you been working with someone at Kavaliro that you think we should spotlight? Let us know by emailing us at marketing@kavaliro.com and telling us who we should spotlight.