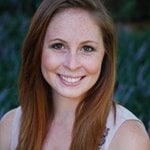 Kavaliro is proud to announce our February Employee Spotlight, Jessica Clayton of the Jacksonville, FL Branch. Jessica has been with Kavaliro now for almost two years as a Resource Manager.
Jessica is from Deland, Florida but has family that lives in Colorado and Idaho. Her immediate family still live in Deland, FL. She has 17-year-old twin brothers who still live at home and a sister in Charleston, South Carolina.
At a young age, Jessica started training as a gymnast and then transitioned to competitive cheerleading in high school. "I think that being a part of sports growing up taught me how to work hard," says Jessica. Not only did Jessica compete athletically but she was also in the International Baccalaureate program while in high school. Her school success allowed her to start at the University of Central Florida as a sophomore. She graduated from UCF with a major in Criminal Justice and a minor in Hospitality. "My dad is a judge, and my mom is an event planner, so I decided to major in those things in college," said Jessica.
After college, she went on to study for the LSAT. "I was young and decided I didn't want to go to law school right then. So I spent some time traveling around with my mom and assisting with trade shows. I loved the amount of travel I got to do" Jessica said. "I think the most interesting trade show I ever went to was the Weight Lifting Federation, watching people squat 1000 + pounds defies gravity and is a little weird."
Jessica just fell into the world of recruiting. "I decided it was time for me to settle down and find a career, so I started working as an admissions recruiter." Jessica Said, "It was at this point I realized that I had found what I wanted to do, helping people and seeing them succeed is something I enjoy."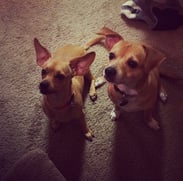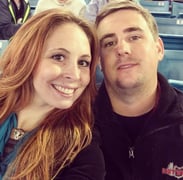 In her free time, Jessica is usually on her boat with her boyfriend and two dogs. Jessica said that when she retires, she would like to own a marina with a few cabins on the property. "I want to make it like bed and breakfast," says Jessica.
When asked why she chose Kavaliro Jessica had a lot to say. "I chose Kavaliro mainly because of Rebecca White, Area Director. I liked that it was a small and focused atmosphere. When I interviewed with Rebecca, I realized that there was a lot I could learn from her and the rest of her team in Jacksonville. It was also vital to me to be able to grow and be supported in being successful. The owners of the company are amazing, and I can talk to them and ask for advice at any time. The work hard, play hard mentality is awesome they take great care of their employees."
Congratulations, Jessica for being chosen as the Kavaliro Employee Spotlight. We are proud to have such talented employees who reach for more than average. Thank you to Jessica for all you do at Kavaliro. If you are interested in connectinging with Jessica, call us at 904-394-3444.