Kavaliro would like to recognize Jenny Buttke as the May Consultant of the Month. Jenny is a Construction Assistant for a Santa Rosa, CA construction company and has been working with Kavaliro for about two months now. In her two months, she has already proven herself to be a leader and a team player.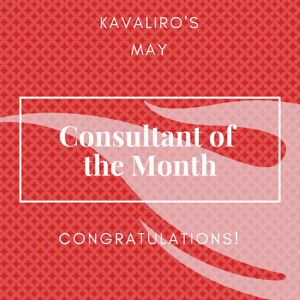 "Jenny has been a great asset. Always eager to learn, goes over and above expectations. Very friendly keeps her head down and gets stuff done. She gives 110% every day she's been here" said Jenny's direct manager.
When not at work Jenny, enjoys spending time with her Fiancé Roman and her dog-son George. She likes to go out with friends to fun events and festivals in Sonoma County and is very busy planning her wedding, which happens next month! When Jenny retires, she would love to live in an RV and travel around with her soon to be husband.
We asked Jenny what her secret dream job is and it turns out she is already working at her dream job! "I absolutely love it here and feel lucky every day I get to go to the Office! Everyone here cares about each other and helps out! The owners take time to make sure you are doing okay, and if you are not, they will help however they can."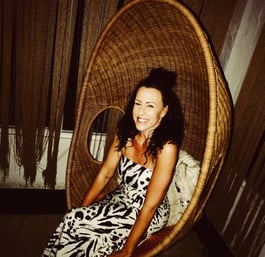 "From our initial contact with Jenny, we knew right away she would be an excellent fit for this client. Jenny has very high energy and has a great personality and work ethic, which makes our job that much easier. It was just a matter of getting her in front of the customer, and we knew they would love everything about her that we did," said Delivery Manager AJ Viale.
We asked Jenny if she had any additional thoughts she would like to share with us, and she had this to say, "I feel super lucky to have been contacted by Kavaliro a few months ago. They have placed me in the most amazing company, and I am forever grateful."
We would like to say thank you to Jenny for being such a confident, powerful, and thoughtful member of the Kavaliro Team. Congratulations on being named Kavaliro's May Consultant of the Month.
Check out more of our Consultant of the Month Spotlights!

Know someone who deserves to be spotlighted?
Email us at marketing@kavaliro.com!