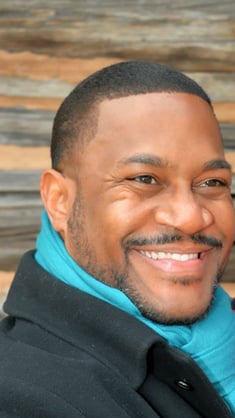 Kavaliro would like to recognize Eugene Watkins as the November Consultant of the Month. Eugene is a Project Controls Senior Specialist and has been working with Kavaliro for sixteen months in the Raleigh, North Carolina area.
"Eugene started with Kavaliro last year in July. In that time, Eugene has encompassed all of Kavaliro's core pillars especially our pillar of commitment. Eugene is a committed employee and has represented our company in the most positive light. Eugene is responsive, thorough and takes on additional tasks and responsibilities to ensure that projects are completed on time. Eugene also recently added a member to his family with the birth of his baby girl in September. We are excited to have Eugene on our team and appreciate all that he does daily" said Delivery Manager, Andrew Johnson.

When not at work Eugene enjoys traveling with his family. In the past few years, he and his family have visited Switzerland, Costa Rica, France, Germany, and Rome. When he retires, he hopes to volunteer with children who have learning disabilities. Eugene is currently working his dream job and loves the work he is currently doing as a Project Controls Senior Specialist.
We asked Eugene if he had any additional thoughts he would like to share with us and he had this to say, "I enjoy working with Andrew Johnson, resource manager at Kavaliro, he is great at business development. Always helpful, always professional. Thank you for the opportunity to be a Kavaliro ambassador".
We would like to say thank you to Eugene, for being reliable, dedicated, and a fantastic ambassador for Kavaliro. Congratulations on being named Kavaliro's November Consultant of the Month.
Check out more of our Consultant of the Month Spotlights!
Know someone who deserves to be spotlighted?
Email us at marketing@kavaliro.com!