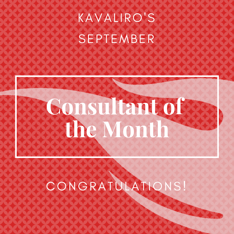 Kavaliro is proud to announce that Bharath Reddy is our September Consultant of the Month! Bharath works as a ServiceNow Developer in beautiful San Francisco, California and has been working with Kavaliro for over two months now.

"Bharath Reddy was hired to help our client build monitoring dashboards in AWS. When we first contacted him, he was in Seattle looking for a good reason to move to the Bay Area, and we had just that," said Tim Harrington, Managing Director- West. "Although the initial contract was for only 6 to 8 weeks, he performed at such a high level that his short term contract was extended."
When not at work, Bharath is often found at the gym working out, listening to music or spending time with his family. He is always working to learn something new and interesting in his spare time.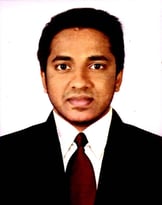 Bharath's secret dream job is to acquire his own business and see it grow. When he retires, he wants to travel and help as many as he can in need. He is always looking to eat well, work hard and spend time with his family.
"When I met Bharath in person for the first time, I quickly realized that he is a breath of fresh air," said Tim Harrington, "with a genuine smile and great attitude and we couldn't be happier that he's on our team."
We want to thank Bharath for all of his hard work in the short time that he has worked with us so far. Without focused and dedicated team members like Bharath, we would not be able to succeed. Congratulations on being named Kavaliro's September Consultant of the Month.
Check out more of our Consultant of the Month Spotlights!

Know someone who deserves to be spotlighted?
Email us at marketing@kavaliro.com!