Today, we congratulate our December Consultant of the Month, Franco Tevini! 🎉
---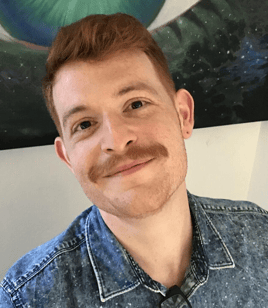 Kavaliro is proud to recognize Franco Tevini as our December consultant of the month!
Franco was born in Marin County (Novato, CA) and is now a resident of Santa Rosa, CA.
In Santa Rosa, Franco works as a Payables Accountant and has been recognized by Kavaliro for always displaying positive energy and being a reliable member of our team. When asked about his favorite part of his job, Franco said, "My favorite part of my job is the ability I have to truly regulate my own work pace. I feel very trusted in, and I'm honored that I have the flexibility to structure my workday around my own work style.
Franco firmly believes that "life is for living", and wants to make sure that he experiences everything at least once (legally of course). His most recent adventure includes skateboarding (and falling off of a skateboard at 30+) for the first time ever. That curious and adventurous spirit is something that is truly rare nowadays and we encourage Franco to continue pursuing new experiences! An inspiring fact about Franco is that he has been on a stage almost his entire life. Since the age of 14, Franco has been involved in acting. As an adult, he has dedicated over 8 years to teaching improv and comedy. 🎭 When he is not working, teaching improv, or acting, he is enjoying fresh air in nature and going on scenic hikes in beautiful California.
We are incredibly proud to have such a talented person like Franco in the Kavaliro family and we are excited to see what the future holds for him.
Again, the Kavaliro team wants to congratulate Franco for being selected as the December Consultant of the Month and we thank you for exemplifying Kavaliro's values and mission.
🏆
Check out more of our Consultant of the Month Spotlights!

Know someone who deserves to be spotlighted?
Email us at marketing@kavaliro.com!