Today, we congratulate our October Consultant of the Month, Crystal Garris! 🎉
---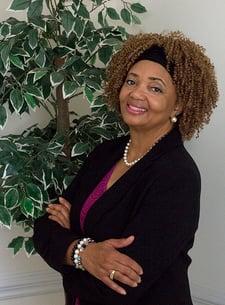 Kavaliro is proud to recognize Crystal Garris as our October consultant of the month! Crystal works as an Instructional Designer and Trainer in Charlotte, NC. She has been recognized because of her strong ability to communicate, collaborate, and lead in her role.
When asked about her favorite part of her job, Crystal said, "I enjoy team collaboration, creating learning content, delivering training and engaging adults in learning the skills and knowledge they need to become professionally and personally successful." Instructional Design and Training is a critical role in the success of many companies and organizations, and we are inspired by the passion that Crystal has for her role.
When she is not creating content or delivering training at work, Crystal is exploring her artistic side with drawing and singing. In the past, she has performed in George Gershwin's opera, "Porgy and Bess", at Charlotte's local performing arts center. Crystal is also very passionate about traveling. In fact, she has visited nearly 40 out of the 50 U.S states, a feat that only a small percentage of American's have accomplished. A huge celebration is in order when you visit that 50th state, Crystal! ✈️
Along with her professional and recreational accomplishments, Crystal has also earned the highest achievement recognition of "Distinguished Toastmaster" (DTM) in Toastmasters International. Less than one percent of all Toastmasters ever achieve that designation. What an impressive accomplishment, Crystal!
Again, the Kavaliro team wants to congratulate Crystal for being selected as October's Consultant of the Month and we thank you for exemplifying Kavaliro's values and mission.
🏆
Check out more of our Consultant of the Month Spotlights!

Know someone who deserves to be spotlighted?
Email us at marketing@kavaliro.com!