We are pleased to announce that Kavaliro, a minority woman-owned national workforces solutions and services company headquartered in Orlando, FL, is now recognized as a Registered Provider Organization by the Cybersecurity Maturity Model Certification Accreditation Body (CMMC - AB).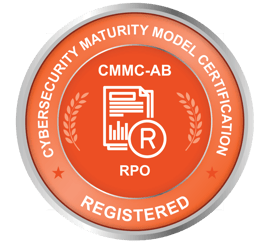 With the acquisition of this status, we are able to assist defense organizations in improving overall cybersecurity posture and security hygiene with one of Kavaliro's CMMC-AB Registered Practitioners (RP). Kavaliro will also provide tailored action plans for NIST 800-171 and DFARS as well as CMMC pre-assessment and consulting services.
At the forefront of our CMMC operations will be
Camelia Orzech,

Program Manager, and Kevin Drinan, Senior Managing Director for Kavaliro.
"I'm thrilled the government has emphasized the importance of protecting controlled unclassified information (CUI) in the Defense Industry Base (DIB). The earlier the adoption of good cyber hygiene will benefit all parties on the cyber battlefront." say's Camelia.
About CMMC
According to the Office of the Under Secretary of Defense for Acquisition & Sustainment
Cybersecurity Maturity Model Certification, "CMMC stands for "Cybersecurity Maturity Model Certification" and is a unifying standard for the implementation of cybersecurity across the Defense Industrial Base (DIB). The CMMC framework includes a comprehensive and scalable certification element to verify the implementation of processes and practices associated with the achievement of a cybersecurity maturity level. CMMC is designed to provide increased assurance to the Department that a DIB company can adequately protect sensitive unclassified information, accounting for information flow down to subcontractors in a multi-tier supply chain."
To obtain RPO status, an organization must:
Receive authorization from the CMMC-AB as a result of registering
Sign the RPO agreement with the Accreditation Body (will be sent to applicants for review when available)
Must pass an Organizational Background Check via data provided to the CMMC-AB by Dun & Bradstreet and have a DUNS number
At least one Registered Practitioner (RP) must be associated with the RPO at all times (30-day grace period applies)
The organization must also be:
By meeting these requirements, Kavaliro was proudly able to gain the status of Registered Provider Organization and become a part of the CMMC ecosystem.
To access Kavaliro's profile on the CMMC Marketplace, please visit:
https://portal.cmmcab.org/marketplace/ab-closing-corporation-dba-kavaliro/
To learn more about our tailored action plans or consulting services, please contact:
Camelia Orzech at corzech@kavaliro or Kevin Drinan at kdrinan@kavaliro.com
---
Sources: