Deciding to rejoin the work force is always a hard choice. Getting a job is even harder, your skills might be a little out dated, and you may be competing against recent grads for positions. We compiled the eight most valuable tips to help you get through the transition and to help you land the job!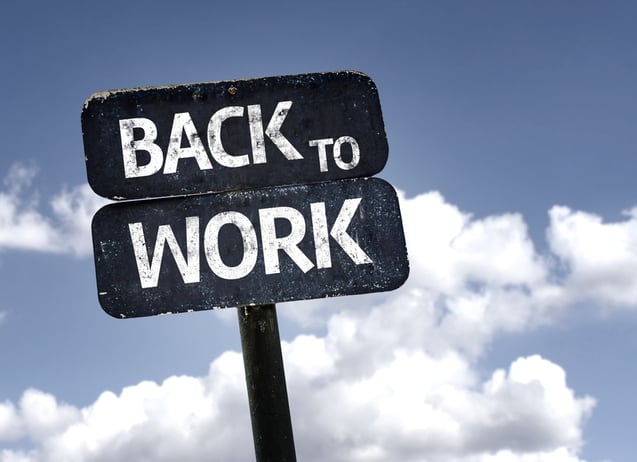 1. Evaluate and assess your current situation
You should reflect on your decision to return to work. Why are you looking to go back to work? When are you looking to go back? Do you have responsibilities that need adjusting with your return to the workforce? What type of support do you have as you return? These are the first questions we recommend asking yourself before returning to the workforce.
2. Take a look at your resume
If the amount of time out of work has only been a couple of months, or you've been out of the job market just a few months, resuming work can be an easier transition. However, you must expect to explain the period in which you were not working. If you've attended classes or have worked on keeping your skills sharp during that time, include that information on your resume. If you need some tips check out our best resume advice for contract positions with work gaps HERE!
In the scenario that you've been out of work for a year or longer, you'll have a larger gap to jump when it comes to returning to work. I would recommend being forthcoming with your skills and attributes and setting up a plan to strengthen your skills as you're going through your return to work.
3. Survey the landscape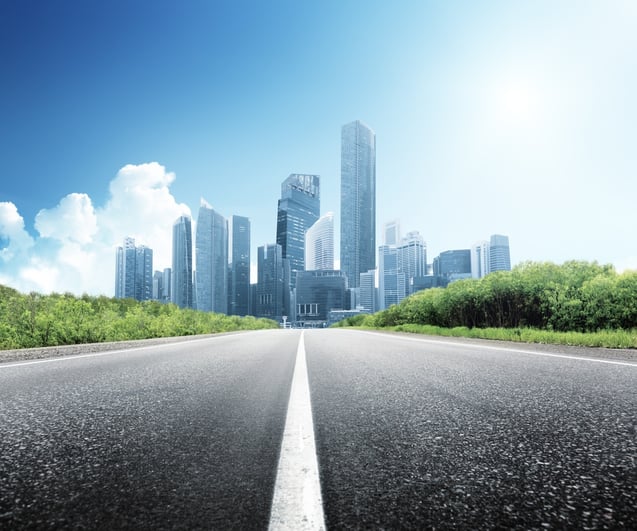 The world is changing every second, that includes jobs and what companies are looking for in an employee. Take a look at the job boards and company websites and see what skills they are looking for right now. Perhaps your skills are still relevant and just requiring a quick refresh. Some may be outdated and require starting anew. By looking at what's out there, you can adjust your plan to get your skills in order.
4.
Networking
Like personal relationships, professional relationships can be just as fleeting if not more so. We recommend utilizing your contact list and getting online to reconnect with old contacts and establishing new ones as well. Sites like LinkedIn are an amazing way of connecting with professionals.
For old contacts, see if you can schedule a quick meeting in a comfortable setting like a coffee shop or a restaurant near their office. Those contacts may be able to lead you in the right direction to getting back into the workforce. We do not recommend asking them to hire you, but rather let them initiate the discussion to avoid any awkward exchanges.
For new contacts, find some local gatherings for professionals in your field. Don't look at it as an opportunity to promote yourself. You should be there to learn and establish contact with the right people. While many solely rely on social media, meeting in person should never be ignored as a method of connecting. It's always a great way to put a real face and a personality to a profile.
Want more networking tips? We can help!
5. Time to learn
There are many ways to gather knowledge and strengthen your skills. In addition to college, online learning tools, blogs, and attending meetings that cover certain topics are great ways to learn more. It can also be great content for your resume if you're filling a gap.
6. Prepare for feedback
Listen to those interviewing you about where they may feel your work or skills are lacking. Take the feedback professionally and use this as a point to renew your professional development. Ask friends that are gainfully employed for their advice on what they recommend (or read THIS). They'll appreciate you coming to them and will think of you when they hear about that job you are a fit for.
7.
The fortune favors the bold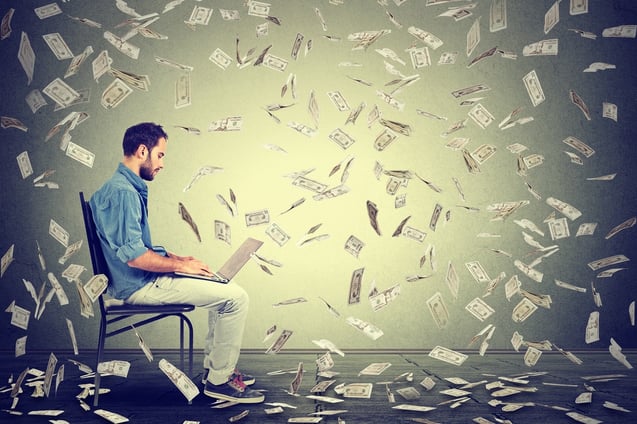 It's an old saying that still rings true today. You have to put yourself out there. When you're out of work for a while, companies are not just going to reach out to you. You need to make your presence known. Get on the job boards, go to subject meetings, make phone calls to hiring managers, network with other professionals. Be known. Be memorable. When that next opportunity comes up, you are going to be the first person they consider. All that starts with getting out there.
8. Be open to compromise
For many returning to the workforce, compromise is a concept that you must accept. Starting back in as if you never left is not common. You may need to be open to part-time work or contract work. When someone gives you a chance while you're looking to get back, you seize it. Do your research of course, but don't be so quick to say no. Those jobs can provide new and updated experience in addition to new contacts. Don't sell it short.
Special thanks to Senior Delivery Manager, David Gilcher for his expert commentary andtop tips. Want to get in contact with David? Send him a message on LinkedIn.