We are excited to bring you the latest updates and highlights from the past quarter. As we near the end of the year, let's take a moment to reflect on all that we have done. We wish everyone a successful Q4!
---
Vet of the Quarter - Alexa Ghioca, U.S. Navy

We are proud to recognize Alexa Ghioca as Kavaliro's Veteran of the Quarter!
Alexa Ghioca was born in Connecticut and raised in Massachusetts. She served in the United States Navy for 4 years as a Cryptologic Technician (Technical). Her most memorable moments serving was having the chance to travel around the world, and learning a new skillset that she was able to carry with her outside of the military, and apply it in the civilian sector.
Alexa says, "Being able to do what I did in the Navy, and relate it to different missions on behalf of Kavaliro, has been the best opportunity since I transitioned back to being a civilian."
In her spare time, she enjoys spending time with her husband who is currently serving in the US Marine Corps as an Osprey pilot, going to the beach, reading, trying out new restaurants and cafés, and travelling. She says, "I was able to go to my husband home in Romania where he was born and raised just recently. Visiting Dracula's Castle was the best part of the trip."
Congratulations Alexa and thank you for your service! 🎉
---
UPDATES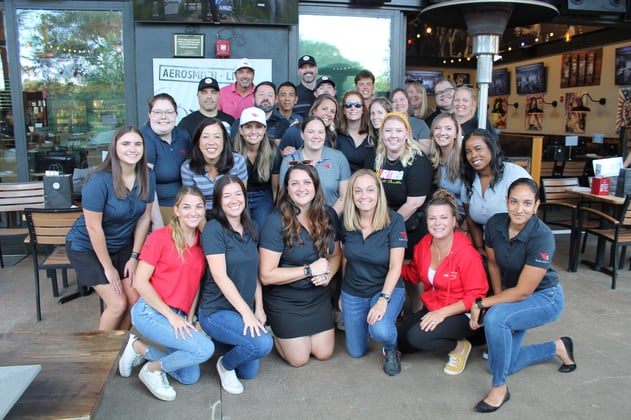 11th Annual Kick Off For Kids Event
The Kavaliro team once again joined Kick Off For Kids for their 11th Annual fundraiser event at Rock & Brews. It's always a great time when we can go out and support such a great organization that is so important to all of us here at Kavaliro. It proved to be a lively event as Kick Off For Kids continues their effort to raise money for 34 schools to ensure that kids have access to the nourishment they need. With the help of Kavaliro and all other sponsors Kickoff For Kids was able to raise over $70,000. We can't wait to see what next year has in store for such a wonderful event.
Learn more about Kickoff For Kids initiatives HERE.

Orlando Business Journal:
Kavaliro was recently recognized as one of Orlando's Top 100 privately held companies and we could not be more honored, click here to read our blog post about this win. Our team has been doing great work and we can't wait to finish strong in Q4!
Workforce Solutions

The Why Behind Choosing Kavaliro
At Kavaliro, we excel in offering our extensive expertise, unrivaled time efficiency, and an expansive network to assist companies in their quest to discover, entice, and maintain the highest caliber of professionals. With our specialized services, you can trust in our unwavering dedication to connecting you with top-tier talent that will propel your business towards greater success.
You can read more here about the reasons why companies picked Kavaliro over the rest.
Managed IT Services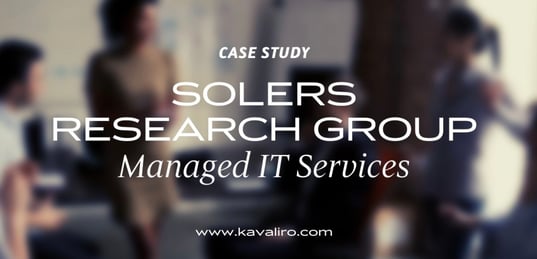 Managed Services Delivers Again!
Exciting News! Our Managed Services Team has successfully completed yet another project, assisting one of our esteemed clients in achieving NIST compliance.
Learn more about the journey of our team and immerse yourself in the testimonial shared by our valued client. Click here to delve into the captivating details and gain a deeper understanding of our involvement.
Project Services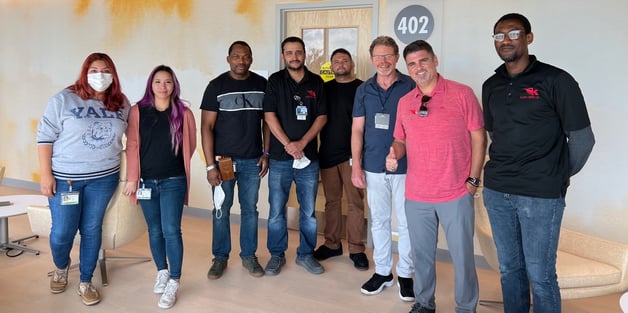 Project Services New Medical Office Building Project
The PSD team celebrates the completion of IT projects at 3 new state of the art medical office buildings this past quarter. They helped with initial installs all the way to helping with the go live stage, which went off without a hitch.
The PSD team at Kavaliro is happy to take part in another successful project and you can read more about the efforts behind the project here!
Salesforce Revenue Cloud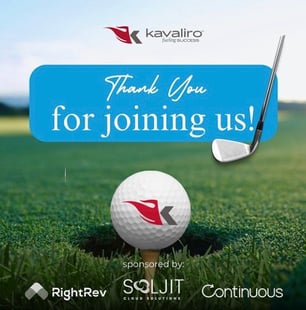 Dreamforce 2023☁️:
Kavaliro Celebrates Successful Event
Our Salesforce Division is celebrating another successful Dreamforce event held in September. Kavaliro continues our amazing partnership with Salesforce; if you are thinking about implementing Salesforce at your company or improve on your existing Salesforce ecosystem. We would love to help!
---

New Jobs Available
New jobs are constantly being added on our website! Browse some of our recent listings by clicking below.
---
---