At last, we are approaching the end of 2022 and we are excited to share some of our latest updates with you today. The final quarter of the year is the perfect time for reflection, review, and refocusing. Kavaliro wishes you and your team a strong and successful Q4. #FuelingSuccess
---
Vet of the Quarter - David Gilcher, U.S. Army

We are proud to recognize David Gilcher as Kavaliro's Veteran of the Quarter!
David originally from Louisiana and raised in Florida, served in the U.S. Army for 4 years as an Administrative Specialist. One of his favorite aspects of serving in the U.S. military was knowing he belonged to a cause greater than himself. He says, "I didn't get to do the MOS (job) I wanted to do because of my type of colorblindness, but I still had the opportunity to serve." After his time with the U.S. Army, it was relatively simple for David to transition to civilian life, but he says it did take some time to adjust from the very structured environment to environments that weren't as structured. David joined the Kavaliro team in 2013 as a Resource Manager and later transitioned over to our freshly formed Salesforce Division in 2020, after earning Salesforce Administrator and Salesforce CPQ Specialist certifications.
In his spare time, he enjoys spending quality time with his girls, gaming, dancing, listening to music (which is his favorite form of art), archery and learning new things. He is also an avid Star Wars and Marvel fan. He says, "Star Wars fan, I possess 7 lightsabers and have Jedi robes and all."
David we are grateful to have someone like you on our team, and we appreciate the time you spent defending our country and freedom. Congrats and thank you for your service! 🎉
---
UPDATES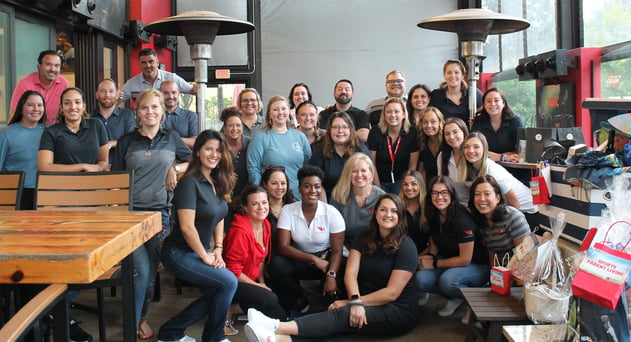 Kick Off For Kids - 10th Annual Event!
Thank you to everyone who made our 10th Annual event a success. It takes a village and ours came together to ensure we can continue to support and feed children in need at our 33 OCPS and SCPS schools. This year, we're able to successfully raise $70,110 to help us continue supporting our schools and ensuring that the children in Central Florida can focus on education and being kids!
A special thank you to our sponsors:
3rd Quarter Sponsors : Alegiant, Allen Lund, Cecchetti Famil, Crystal Adams, Dougherty Family, Hale Hale & Jacobson, Hatcher Insurance, Knight Federal, LoyalSource, McGriff Insurance, Pearlman Family, Suzanne Muchow Group, Fidelity Title, The Hangry Bison, Truist – The Coopersmith Group, Trial Pro
Quarter Mascot Sponsors: Aaron Family, Exact Background Checks, One Digital, Sacher Corporation, Salesforce, Trident Enterprises, Valley National Bank
If you are interested in attending or sponsoring future events, please contact Lisa at lmoore@kavaliro.com or visit www.kickoffforkidsorlando.com to learn more.

Kavaliro Appoints Six New Executives
BIG NEWS! "Kavaliro Appoints Six New Executives" -- It is a pivotal time for Kavaliro as six internal team members, Noelle Williams, Chris Alex, Ron Murray, Kristina Sciortino, Jessica Hixson and Hanna Jaddi, were promoted to Executive level positions. Read More
Managed IT Services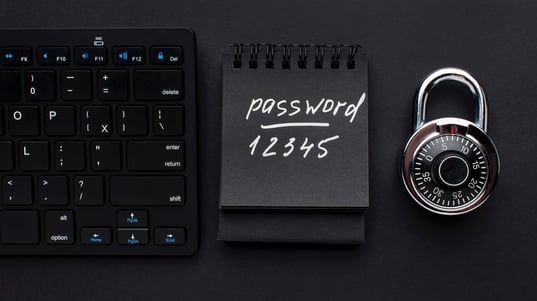 Cybersecurity Awareness
When you least expect it, your anyone on your team can become a victim of phishing attacks, ransomware, malware or any other security threat. Prepping your team with the proper cybersecurity knowledge and best practice can be the difference between smooth operations and MAJOR time, financial, and safety disruptions.
Check out some of our latest blogs surrounding cybersecurity:
Collaborating with an IT provider like Kavaliro can equip you and your team with the tools and knowledge needed to ramp up your defenses. Contact us at koresales@kavaliro.com to learn more.
Project Services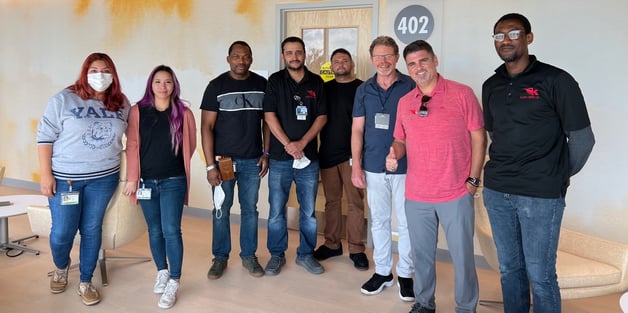 Kaiser Permanente 3 New Medical Care Facilities
Kaiser Permanente has been working on 3 new medical care facilities in Maryland and Virginia. Kavaliro's Project Services Division is fortunate to have been a part of a project that'll make health care services even more accessible to the public. Yesterday, our PSD team had the privilege of attending the grand opening at Caton Hill Medical Center, a 245,000-square-foot multispecialty hub in Virginia.

Read more about Kaiser's New Facilities
Salesforce Revenue Cloud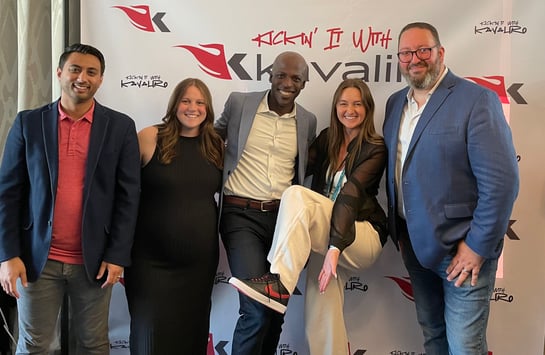 "Kickin' It With Kavaliro" at Salesforce's Dreamforce 2022
Kavaliro's Salesforce Revenue Cloud team was in attendance at Dreamforce, Salesforce's flagship 3-day conference in San Francisco, California. The group hosted an exclusive event at the Ritz-Carlton hotel and attendees had the chance to take home custom pairs of Kavaliro branded Nike Blazers.
Guest Speaker Series:
The COVID-19 virus has affected the people of this world physically, financially, mentally, and emotionally. Kavaliro wanted to find a way to help our team members take their minds off for the pandemic and alleviate some of the stress, so we began inviting guest speakers to our weekly meetings and they quickly became a hit with our internal team.
From Miss America 2004, Ericka Dunlap, to UCF Basketball Coach, Johnny Dawkins, the guests would join us and speak on various relevant topics. We began sharing these videos on social media and we've realized that our audience has found these videos to be encouraging and valuable. We put together a playlist on YouTube to help you find all of our "Guest Speaker Series" videos in one place. We hope you take the time to watch some of these and that they make a positive impact on your life! Link to playlist: Kavaliro Guest Speaker Series
---

New Jobs Available
New jobs are constantly being added on our website! Browse some of our recent listings by clicking below.
---
---
Kavaliro in the News
Stay up-to-date with the latest news from Kavaliro on TV and online! Kavaliro has consistently been a source for hiring and employment trends this quarter, landing multiple segments on Orlando's FOX 35 WOFL. Kavaliro's expert commentary can also be found on national outlets such as BusinessNewsDaily and ZipRecruter.com. Check out a few local TV segments and articles below!
Online
TV
Kick Off For Kids- Greg Pearlman Board Chairman spoke on FOX 35 WOFL about the upcoming Kick Off For Kids event, that Kavaliro was the Title Sponsor of.