We are halfway through an amazing start to 2022! We cannot wait to see what is in store for our Kavaliro teams in the second half of 2022.
---
Vet of the Quarter - Erik Urie, U.S. Army

We are proud to recognize Erik Urie as Kavaliro's Veteran of the Quarter!
Erik is originally from the coastal city of Ortley Beach, NJ and he served in the U.S. Army for nine and a half years. He spent his time working as an Intelligence Analyst and loved connecting and serving with other service members from around the country. Erik says, " Serving for me was a way to honor those who served before me and do my part protecting this country." Immediately after his time in the military, Erik transitioned into supporting the Department of Defense. In his spare time, Erik enjoys fishing, surging, and spending quality time with his friends and family.
Erik, thank you for your service!
---
Latest News:

Kavaliro's Revenue Cloud Implementation for Salesforce
Kavaliro was recently selected to implement a Salesforce Revenue Cloud (CPQ + Billing) FOR Salesforce! After 1300+ hours completed in 10 weeks, we were able to deliver an impactful solution for the Salesforce team.
Read about our 5-Star solution HERE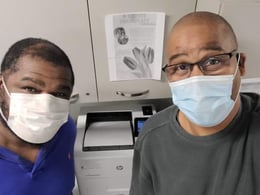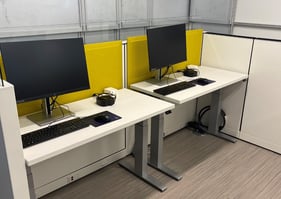 Kavaliro Project Services and Delivery - ATL Deployments
Project Services Division team has been on duty in Atlanta, GA, deploying and managing several types of hardware systems and monitors at the Gwinnett Comprehensive and Crescent Medical Center Medical Centers. Click HERE to learn more about our Project Solutions & Delivery services.

Brand New Case Studies
We have recently publishes several new case studies detailing the 5-star implementations from our Salesforce and Managed Services Divisions.
Read all about our completed projects at HERE.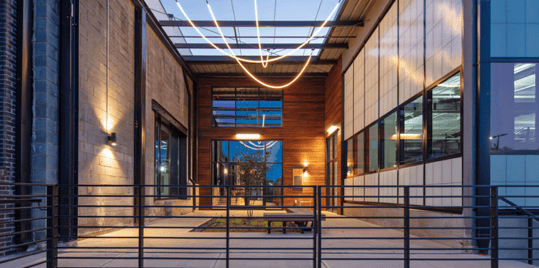 Kavaliro Charlotte Moves to New Office Space
Our Charlotte team has been expanding at a rapid rate in the past couple of month and we quickly outgrew our last space. You can now find the Kavaliro Charlotte team sitting cozy at Lower Tuck, a campus-sized community of retrofitted office in West Charlotte. All Kavaliro locations can be found HERE.
---
Top Blogs:
---
Upcoming: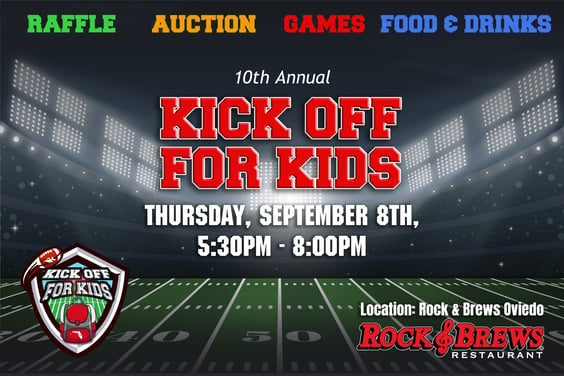 Kick Off For Kids - 10th Annual Event!
We are less than 2 months away from our 10th annual Kick Off For Kids event! 🏈🍎 This event is a great way to have a fun night out with friends, family or colleagues all while support a non-profit organization with the mission of tackling hunger, 1 school at a time.
If you are interested in attending or sponsoring the event, please contact Lisa at lmoore@kavaliro.com or visit www.kickoffforkidsorlando.com to learn more.
---
Free E-Book Download!
If you're new to the world of reliable, outsourced IT services, read through this FREE eBook to learn about all the benefits your business can experience!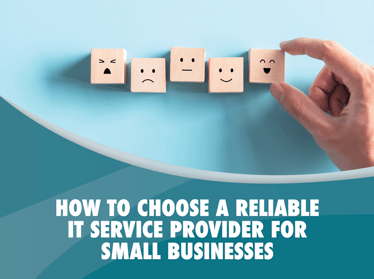 Kavaliro is here to assist with IT support, projects, security, and consultation to make your team's job easier. Contact us today at koresales@kavaliro.com to learn more!
---
Guest Speaker Series:
Youtube playlist available now
The COVID-19 virus has affected the people of this world physically, financially, mentally, and emotionally. Kavaliro wanted to find a way to help our team members take their minds off for the pandemic and alleviate some of the stress, so we began inviting guest speakers to our weekly meetings and they quickly became a hit with our internal team.
From Miss America 2004, Ericka Dunlap, to UCF Basketball Coach, Johnny Dawkins, the guests would join us and speak on various relevant topics. We began sharing these videos on social media and we've realized that our audience has found these videos to be encouraging and valuable. We put together a playlist on YouTube to help you find all of our "Guest Speaker Series" videos in one place. We hope you take the time to watch some of these and that they make a positive impact on your life!
Link to playlist: Kavaliro Guest Speaker Series
---

NEW JOBS AVAILABLE!
New jobs are constantly being added on our website! Browse some of our recent listings by clicking below.
---
Have you seen Kavaliro in the news?
Stay up-to-date with the latest news from Kavaliro on TV and online! Kavaliro has consistently been a source for hiring and employment trends this quarter, landing multiple segments on Orlando's FOX 35 WOFL. Kavaliro's expert commentary can also be found on national outlets such as BusinessNewsDaily and ZipRecruter.com. Check out a few local TV segments and articles below!
Online
TV
Kick Off For Kids- Greg Pearlman Board Chairman spoke on FOX 35 WOFL about the upcoming Kick Off For Kids event, that Kavaliro was the Title Sponsor of.