We don't know about you, but we're feeling really good about '22!
---
Vet of the Quarter - Charles Sumarnap U.S. Air Force

We are proud to recognize Charles Sumarnap as Kavaliro's first Veteran of the Quarter for 2022!
Mr. Sumarnap was born and raised in Hilo on the Big Island of Hawaii and entered the United States Air Force in 1998. He served 21 years of active-duty, with time spent in Hawaii, Japan and Guam, and later retired in 2019. Shortly after retiring, Charles began working with Kavaliro as an ISR Network Analyst and is a specialist on the systems and networks utilized for ISR and COCO Mission.
Outside of his career, Charles enjoys outdoor activities such as fishing and hunting, and loves spending quality time with his wife, his son, and his daughter.
Charles, thank you for your service. It is our pleasure getting to work alongside you.
---
RECENT NEWS

Kavaliro Petaluma's New Office Space
New Year, New Office! Our Petaluma branch has moved into a new space and are settled down and ready to serve you. They can now be found at 1435 N McDowell Blvd Suite 310, Petaluma, CA 94954
KOFK Featured on Business Journal List!
We are thrilled to announce that in 2021, our Kick Off For Kids Charity was recognized, amongst other amazing local charities, as one of Orlando's Central Florida Top Nonprofit Organizations! It warms our heart to know that our work and mission are making an impact in this community. Thank you, OBJ!

Free At-Home COVID Tests
USPS will begin working to provide households with a kit of (4) at-home rapid antigen COVID tests.
Limit of one order per residential address
Orders will ship free starting in late January
Kavaliro Holiday Gatherings
From Orlando to Hawaii, all of our Kavaliro branches celebrated the holidays over good food, drinks and lots of laughs. Our teams in Orlando, Hawaii, Charlotte, Petaluma and Jacksonville all grew in size in 2021. It was nice to see everyone rejoicing in the holiday spirit together.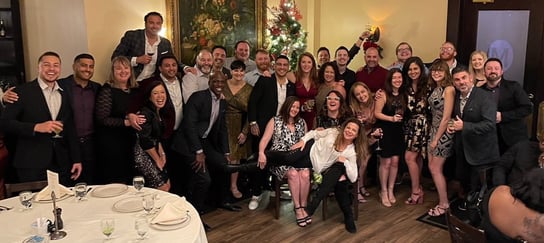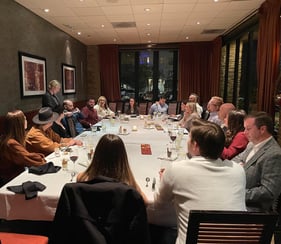 ---
TOP BLOGS
---

Guest speaker series:
Youtube playlist available now
The COVID-19 virus has affected the people of this world physically, financially, mentally, and emotionally. Kavaliro wanted to find a way to help our team members take their minds off for the pandemic and alleviate some of the stress, so we began inviting guest speakers to our weekly meetings and they quickly became a hit with our internal team.
From Miss America 2004, Ericka Dunlap, to UCF Basketball Coach, Johnny Dawkins, the guests would join us and speak on various relevant topics. We began sharing these videos on social media and we've realized that our audience has found these videos to be encouraging and valuable. We put together a playlist on YouTube to help you find all of our "Guest Speaker Series" videos in one place. We hope you take the time to watch some of these and that they make a positive impact on your life!
Link to playlist: Kavaliro Guest Speaker Series
---

NEW JOBS AVAILABLE!
New jobs are constantly being added on our website! Browse some of our recent listings by clicking below.
Have you seen Kavaliro in the news?
Stay up-to-date with the latest news from Kavaliro on TV and online! Kavaliro has consistently been a source for hiring and employment trends this quarter, landing multiple segments on Orlando's FOX 35 WOFL. Kavaliro's expert commentary can also be found on national outlets such as BusinessNewsDaily and ZipRecruter.com. Check out a few local TV segments and articles below!
Online
TV
Kick Off For Kids- Greg Pearlman Board Chairman spoke on FOX 35 WOFL about the upcoming Kick Off For Kids event, that Kavaliro was the Title Sponsor of.
How To Get Recognized At Work- Louis Douglas speaks with FOX 35 WOFL about thinking outside the box on getting your next raise.