whats new at kavaliro?
KAVALIRO'S BRAND NEW WEBSITE!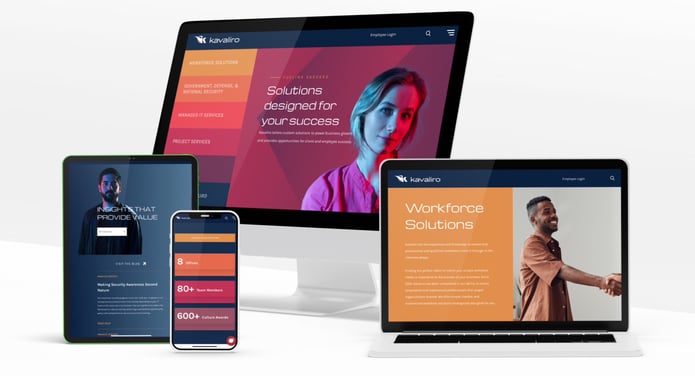 One of the takeaways of making it through these challenging times was learning how agile the Kavaliro team can be. We are proud of all that we managed to accomplish, including new services offerings and a redesigned website. Visit www.kavaliro.com today and let us know what you think!
---
TOP BLOGS
---
LATEST HAPPENINGS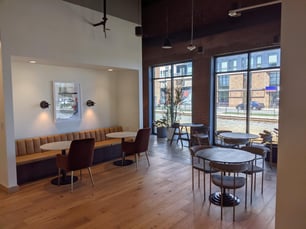 Kavaliro Charlotte's Branch - New Office Location
We are excited to announce that the Kavaliro Charlotte team has a new home! After 4 years at the 619 E. Cedar Street location, the Charlotte team finalized the move into the Industrious Co-working Space at 436 E. 36th ST, in NoDa, the city's historical arts and entertainment district. 🏢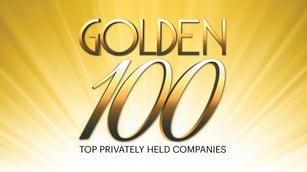 Kavaliro on Orlando Business Journal's "Golden 100" List
For the 4th year in a row, Kavaliro has been featured on Orlando Business Journal's Golden 100 List! 🔥 A huge congrats to our team for maintaining their incredible energy and grinding through the challenges of 2020. We wouldn't be on this list without you! Read more at: OBJ Golden 100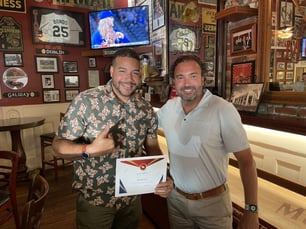 Kavaliro's Veteran of the Quarter - Darius Gary
We are proud to recognize Darius Gary as our first ever "Veteran of the Quarter". The "Veteran of the Quarter" award is a way for Kavaliro to spotlight some of the men and women within our government division that are committed to excellence. Darius' unmatched work ethic and enthusiasm has inspired us all, and we are grateful to have him on our team. Thank you, Darius, for representing Kavaliro's mission and values.
---

9th annual Kick Off For Kids Charity Event

🏈




We are a week

away

from the 9th annual KICK OFF FOR KIDS event! This event is hosted by

Kavaliro

each year in order to raise

money for the backpack programs that help feed the children in Orange and Seminole county schools. If you are interested in learning more about our charity work, please visit: https://kickoffforkidsorlando.com
If you'd like to help us in our cause, you can donate at: https://kickoffforkidsorlando.com/donate/ Every dollar will be used to purchase food for the backpack programs.


ABOUT KICK OFF FOR KIDS
One of the pillars Kavaliro incorporated into its core values was the importance of giving back to their community. In 2011, they took this mission and gave it a personal touch. Sparked by the 60 Minutes documentary on the homeless situation in Central Florida, Kavaliro had the idea to "Fuel The Community" once a quarter by asking for specific food items, such as peanut butter and jelly, to donate to local public school food pantries and their Backpack Programs. The program benefits students who receive free or reduced lunch, or families facing financial difficulties. Each Friday backpacks are filled at the schools with nutritious food to be sent home with the students, providing needful families with breakfast, lunch, and dinner for the weekend. The empty backpacks are then returned the following Monday to be refilled. Because the need is so great, often families given a backpack will rotate each week.
As the community got behind the efforts of this simple food drive a few people spearheading the effort began to brainstorm ways to make the program bigger and better to be able to support more schools. In 2013, Kick Off For Kids was born. The name of the charity stems from the fact the annual event would be held each year on NFL Kick-Off Thursday.
Branching off from Kavaliro's quarterly food drive and becoming it's own 501c3 organization, Kick Off For Kids hosted its 1st Annual Event in September of 2013. Over 200 people attended the networking event raising over $10,000 to be used to support 6 local schools on a quarterly basis throughout the year. Each year the event has grown in number of sponsors as well as donations made. With continued support and generosity, Kick Off For Kids has grown from supporting 2 schools to currently supporting 24 schools. The need in Central Florida remains as more schools hear about our mission and reach out for assistance.
For more information on Kavaliro's charity and how you can become more involved please visit www.kickoffforkidsorlando.com or email Lisa Moore at LMOORE@KAVALIRO.COM.
---

Guest speaker series:
The COVID-19 virus has affected the people of this world physically, financially, mentally, and emotionally. Kavaliro wanted to find a way to help our team members take their minds off for the pandemic and alleviate some of the stress, so we began inviting guest speakers to our weekly meetings and they quickly became a hit with our internal team.
From American motivational speaker and former college football player, Inky Johnson, who's life changed in 2006 after an injury that permanently paralyzed his right arm, to Best Selling Author, Jon Gordon, whose books have inspired millions of people to change their mindsets, the guests speakers would join us weekly and speak on various relevant topics.
We began sharing these videos on social media and we've realized that our audience has found these videos to be encouraging and valuable. We put together a playlist on YouTube to help you find all of our "Guest Speaker Series" videos in one place. We hope you take the time to watch some of these and that they make a positive impact on your life!
Click on video below to checkout the playlist:
Link to playlist: Kavaliro Guest Speaker Series
---

NEW JOBS AVAILABLE!
New jobs are constantly being added on our website! Browse some of our recent listings by clicking below.
---
Have you seen Kavaliro in the news?
Stay up-to-date with the latest news from Kavaliro on TV and online! Kavaliro has consistently been a source for hiring and employment trends this quarter, landing multiple segments on Orlando's FOX 35 WOFL. Kavaliro's expert commentary can also be found on national outlets such as BusinessNewsDaily and ZipRecruter.com. Check out a few local TV segments and articles below!
Online
TV
Kick Off For Kids- Greg Pearlman Board Chairman spoke on FOX 35 WOFL about the upcoming Kick Off For Kids event, that Kavaliro was the Title Sponsor of.
How To Get Recognized At Work- Louis Douglas speaks with FOX 35 WOFL about thinking outside the box on getting your next raise.