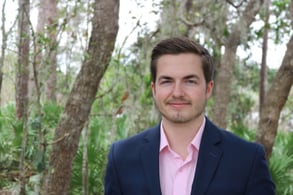 We say it a lot, but Kavaliro has some inspiring employees, remarkable culture and is just all around a cool place to work. Even so, we still actively recruit talent to work for us! We want the best employees who embody our culture and believe in our core values. With all that said, we want to tell you the story of Zach Wallace, just a random college student we didn't know we needed.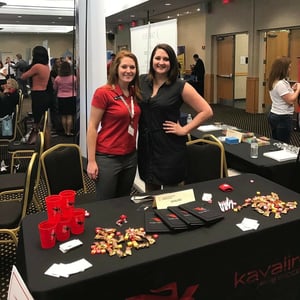 About a year ago our corporate recruiter Kelly Babb and our Orlando Director of Recruiting Noelle Williams went to a job fair at UCF (Go Knights!). We often go to career fairs and talk to college students about jobs, internships, and all the things they need to do before they graduate. Often times, we are speaking with students to give advice on their careers and rarely hear from them afterwards as they are still focused on school.
At this particular career fair, something strange happened. A random college student walked up to the Kavaliro table put out his hand and said: "Hi, I am Zach Wallace, and the only reason I am at this career fair is to meet Kavaliro." First off, Zach knew who we were, second, he had done his research. Kelly and Noelle chatted with him for a while and gathered his information.
Once back at the office they could not stop talking about Zach, how impressed they were with the research he had done, how motivated and driven he was to seek out an opportunity he wanted. "It's very rare and always impressive when an entry level candidate comes that prepared," said Kelly. At the time, Kavaliro was only looking to hire full-time recruiters, but Kelly and Noelle decided that they wanted to bring Zach in for an interview and so that they could get the team's opinion.
After Zach's interview, it was clear Kavaliro needed him; the only problem was, we didn't have a position for him. Our solution was to create one for him, Sourcing Specialist Intern. One of our core values is to have an agile approach to everything we do, and we knew this was one of those moments.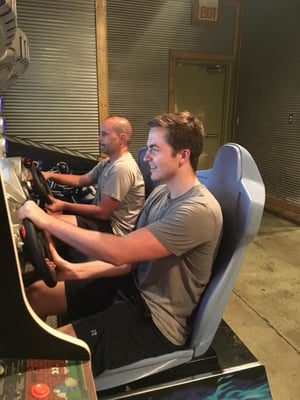 Zach started at Kavaliro precisely a year ago to the day, as a part-time Sourcing Specialist. We had no formal training, no solid plan on what exactly we would have him do but Zach made it his own instantly. From day one he came in ready to work. His job description over the past year has changed a lot, but he has continued to develop the position of Sourcing Specialist.
In the past year, Kavaliro as a whole has grown, and we have found that we needed sourcing specialists in every office. Zach not only helped us see that but has also been instrumental in creating training material and helping shape what the sourcing specialists job description should look like. He has proved to have wisdom beyond his years and is an embodiment of our core value to empower success within our employees.
Zach's story is not even close to over. We are proud to announce that Zach has now been promoted to a Resource Manager on our recruiting team, a full-time position that he undoubtedly has earned.
"Zach has been an instrumental part of the Kavaliro Orlando's success over the past year," said Noelle. "We struggle to hire additional sourcing specialists because Zach has set the bar so high as a sourcing specialist."
Kavaliro is very excited to see the growth and commitment that Zach has put into his work and would like to congratulate him on his promotion.