Managing time at work isn't always easy. Poor time management can lead to stressful situations and unwanted pressure. Learn how to stay calm and manage time efficiently with these great tips!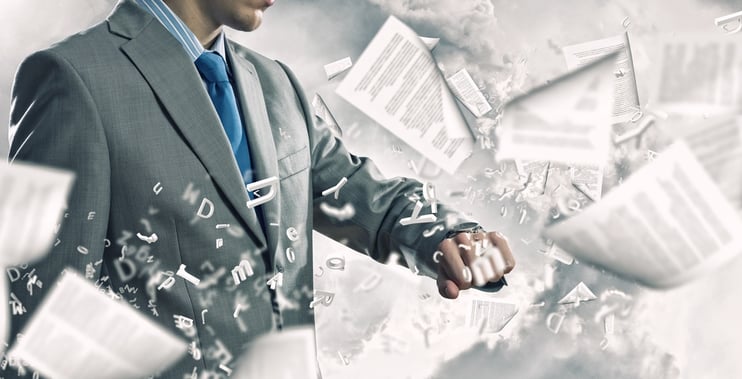 1. Prioritize Your Work
An effective way to manage your time is by making a list of your daily priorities. If you have a project with a longer deadline, work on it after other tasks are completed. Lists can help clear your mind of excess clutter.
2. Stand Up For Yourself
You're unfair to yourself if you say "yes" to everything. If you work in a high-stress environment, work on tasks that only your boss assigns to you. Your colleagues may take you for granted if you say "yes" to every favor. This is a tough thing to do, so be sure to take a step back and think whether or not you will be able to say "yes" before you do.
3. Put Away All The Distractions
It's easy to get distracted by social media while you're working. Other things might seem appealing at the time, but it's best to put everything away and focus on the task at hand. Try giving your self-timed do nothing breaks after you finish big tasks allowing your mind to roam for a few minutes can be a good thing. Just be sure they are short quick breaks and do not turn in to two hours on Facebook.
Want to stay up to date on the latest tips and tricks? Subscribe to the blog!
4. Challenge Yourself With A Time Limit
If you have multiple tasks to complete by the end of the day, challenge yourself by setting a personal deadline. Make it fun by rewarding yourself when you meet your goal! Setting challenges like this can lead to increased productivity and give you a better understanding of time management.
5. Focus On The Current Situation
If you find yourself stressing about what you have to do instead of doing it, you will lose control of time management. Try to focus on the current situation and worry about the other problems later. It may be hard to tune out all the things you have to do so try closing your email for an hour to power through that project you are finishing up.
6. Take Care Of Yourself
A healthy body leads to a healthy mind. Getting enough sleep and exercising will give you energy for the next day and reduce your chances of getting sick. If you feel a little tired during the day get up and take a walk, have an extra glass of water. Take small steps through out the day to create a healthy body.
Guest Author: Serving a group of elite dissertation proposal writers at a renowned firm for years, Sharen Stuart considers herself as a prolific writer and editor. Though her main passion is writing, she also designs abstract art.