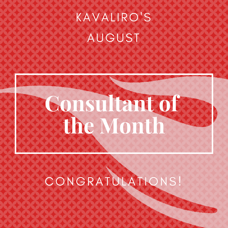 Kavaliro is excited to announce that Katie Johnson is our August Consultant of the Month! Katie works as a Feasibility and Resource Coordinator for a large energy firm in Garner, NC and has been working with Kavaliro for over a year now.
"I recently got a call from Katie's manager regarding how things have been going with her contract. He alluded that Katie goes above and beyond her normal daily duties and that she is someone the rest of the team looks up to." said Andrew Johnson, Delivery Manager "It is rare that we get such great feedback about our employees, and it really goes to show that Katie is a fantastic employee and team member."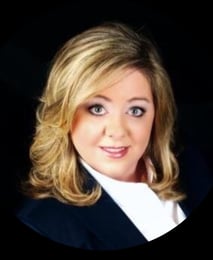 When not at work Katie can be found traveling. She enjoys fishing, hiking and spending time with her boyfriend and dog. Katie's secret dream job has always been to have Samantha Brown's job for the Travel Channel. When Katie retires, she is hoping to open a restaurant and bar.

"Katie excels in her work and brings a positive attitude to everything she does. She always has a kind word and is an absolute pleasure to work with." said Katie Watson, HR Coordinator.
We want to say thank you to Katie for being such a wonderful, diligent and fantastic ambassador for the Kavaliro Team. Without team members like you, Kavaliro would not succeed. Congratulations on being named Kavaliro's August Consultant of the Month.


Check out more of our Consultant of the Month Spotlights!

Know someone who deserves to be spotlighted?
Email us at marketing@kavaliro.com!