At Kavaliro, our team is the reason we are prosperous; they are the innovators, caretakers, and leaders that make us what we are. As a company, we encourage our team to think outside the box, embrace new strategies, and continue with their education. As part of our commitment to our employees, we often send them to conferences or host training sessions. This year Kavaliro sent some of our team to attend Bullhorn Engage in Boston from June 12-14. We took the opportunity to learn as much as we could! We also got to see Kavaliro's COO, Bill Peppler, speak on a panel titled "Investing in Innovation: New Approaches to Improving the Candidate and Client Journey."
At Bullhorn Engage, we were able to meet with our vendors, network with our competition, and stay up to date with the latest trends in the staffing industry! We wanted to talk about a few of our biggest takeaways and teaching moments.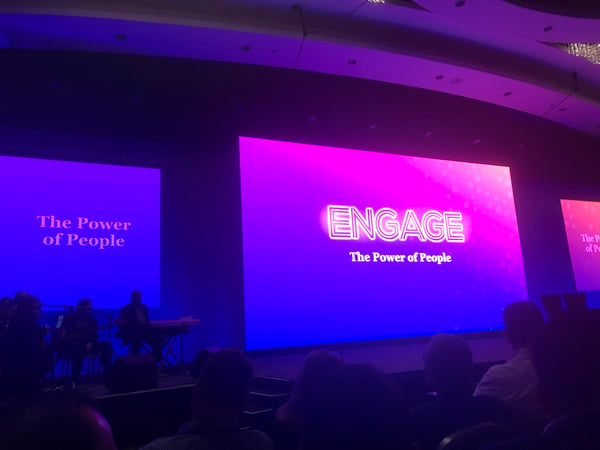 Noelle Williams, Director of Recruiting, said that one of her most significant teaching moments came from the legendary Earvin "Magic" Johnson. "He spoke about leadership and how to accomplish your goals, his energy was great, and his message was better. One of the things he said that impacted me the most was 'It's not how successful you are, but how many people can you help become successful.' I felt this was right aligned with everything Kavaliro team works do every day."
Not only did our team hear Earvin "Magic" Johnson speak, but they also attended several panels, keynote speeches, breakout sessions, and networking events. They had a jam packed few days and even went to a Red Sox game.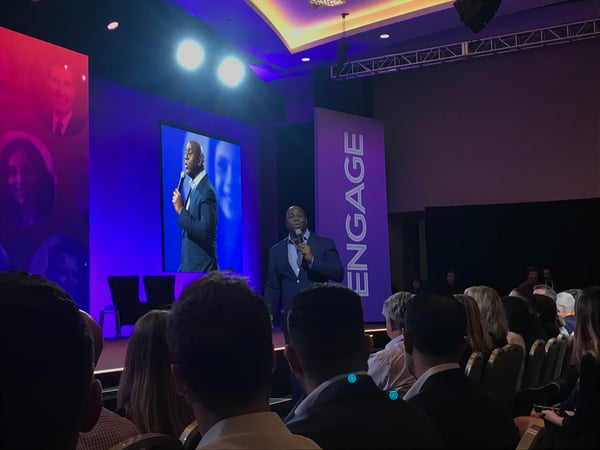 "It has been a whirlwind the past few days," said, Noelle "I am excited to take all the things I have learned back to my team and the rest of the company."
Tim Davis, Kavaliro's Director of IT Operations, also attended the Bullhorn Engage conference but had some very different takeaways.
At Kavaliro, the way we are building our internal tools, as well as integrating seamlessly with our partners is something our competition is trying to figure out. I feel as if we have a long way to go but that we are steps ahead and we want to stay there," said Tim Davis. "I found the breakout sessions to be beneficial, enjoyed walking the tradeshow floor, and seeing some of the up and coming technology partners that Kavaliro can utilize in the future."
One of the biggest highlights of the conference for both Tim and Noelle was hearing Bill Peppler speak at the "Investing in Innovation: New Approaches to Improving the Candidate and Client Journey" panel.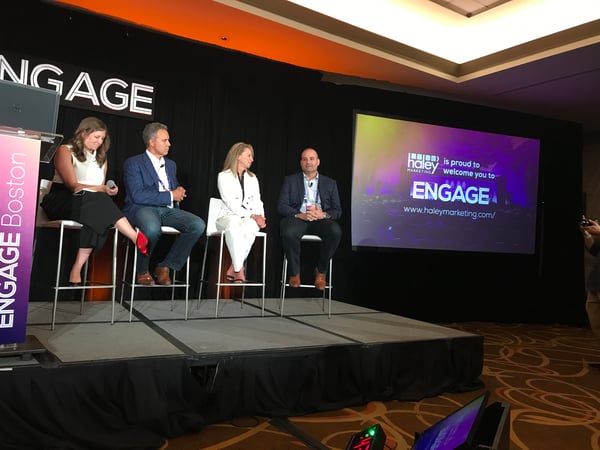 "Bill is an amazing boss and mentor but hearing him speak brought out a whole side of him I don't often have the privilege of seeing," said Noelle Williams. "I always knew that the executive team at Kavaliro believed in those they hired, but his quote 'Ideas can come from anywhere. It doesn't matter how much experience someone has, always be open to innovations' got me thinking about the Kavaliro culture and how well the executive team has shaped the company to be something special".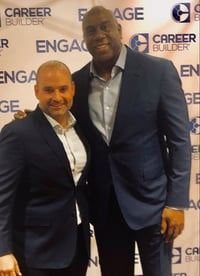 Some of the best advice we can give for anyone who was not able to attend Bullhorn Engage comes from Bill, "Have amazing team leaders, listen to your team members, get engagement and input from multiple levels of your team throughout the growth of your company."